Megan De Ste Croix RSci, PhD student in microbial genetics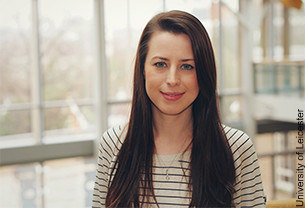 "Maintaining a CPD has been one of the biggest benefits to professional registration for me."
Why I applied to become a Registered Scientist
I originally applied for professional registration through my job as a quality analyst. Before this job I'd worked in another lab as an assistant scientist, which meant I had a good knowledge of my industry, because of this I decided that Registered Scientist (RSci) was the right level for me.
The interview was tough, but gave me a great opportunity to really think about all the skills I use in my everyday job as a scientist.
How has it benefited me?
Maintaining a CPD has been one of the biggest benefits to professional registration for me. Having moved on from my previous job to a PhD it's a great way to maintain a record of the skills I'm constantly developing and improving. Doing a PhD can be a struggle but looking at my CPD record lets me see how much I'm achieving in addition to my PhD work. These are important skills for future jobs such as teaching and presenting. When I come to the end of my PhD I know I'll have my CPD record to hand to demonstrate all the skills I may need in the competitive science job market. My RSci status indicates to current and future employers that I'm committed to improving my skills and knowledge.
Who would benefit from becoming a Registered Scientist?
Becoming an RSci is valuable for any scientist but I would particularly recommend it to anyone who does a lot of work outside of the lab. As I do a lot of teaching, blogging and outreach work my CPD record lets me keep on top of what I'm doing and have done. Working with organisations like the Brilliant Club means I have the opportunity to undertake a lot of extra training in areas such as pedagogy that might otherwise go unrecognised in my PhD. If you also take on a lot of extras professional registration is a great way to record and acknowledge that work.
Inspiring the next generation to do science