Our team
Helen Gordon, Chief Executive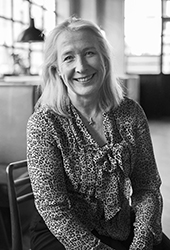 Helen is responsible for the overall running of the Science Council and development of the team, to deliver the strategy set by the Board, ensure that members are served and that the Council positively contributes to the wider scientific community. Read more about Helen.
Email: Helen
Download the Chief Executive's Scheme of Delegation.
Jane Banks, External Relationships Manager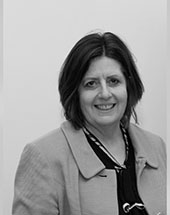 Jane leads on our work with external partners to promote professional recognition of the scientific and technical community.
Telephone: 020 3434 2029 / 07715 677909 Email: Jane
Simon Breeden, Associate Lead for Technician Commitment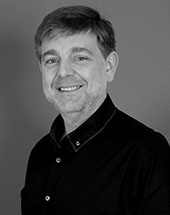 Simon is on part-time secondment to the Science Council from the University of York where he works alongside Kelly Vere on the Technician Commitment, ensuring visibility, recognition, career development and sustainability for technical skills and roles in higher education.
Email: Simon
Charlie Cantwell, Marketing and Communications Officer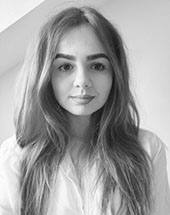 Charlie is responsible for implementing our marketing and communications strategy and oversees the website, social media channels, newsletter, marketing material and more.
Telephone: 020 3434 2010 
Email: Charlie
Tom Cheek, Apprenticeship Lead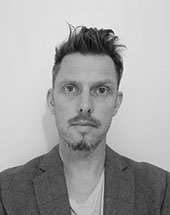 Tom is the Apprenticeship Lead at the Science Council.  Tom's role is largely to work with member bodies and the wider community to promote and build the prestige of apprenticeships and wider technical education within the sciences. 
Email: Tom
Phone: 07541 741889 
Richard Holliday, Head of Technician Pathway Development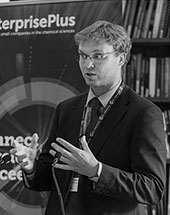 Richard is on secondment from the Royal Society of Chemistry, leading our Gatsby funded project which seeks to enhance technical routes into the sciences by further integrating professional registration standards into apprenticeships, T Levels and higher technical qualifications.
Email: Richard
Hayley McNeil, Senior Registration Officer
Hayley leads on our Common Application Process (CAP). Hayley supports applicants that are applying for professional registration and also trains our assessors.  
Telephone: 020 3434 2016
Email: Hayley
Mary Murray, Registration and Licensing Team Administrator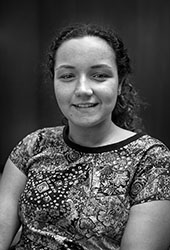 Mary supports the Registration and Licensing team to maintain and uphold the standards. Mary is also the lead for CPD (Continuous Professional Development).
Telephone: 020 3434 2028
Email: Mary
Oli O'Hanlon, Governance Manager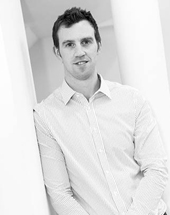 Oli has responsibility for ensuring the organisation has a well-functioning governance structure, including Board, Council and subcommittee meetings. He is currently studying to become a Chartered Secretary through the ICSA: The Governance Institute.
Telephone: 020 3434 2025
Email: Oli
Richard Prescod, Corporate Services Manager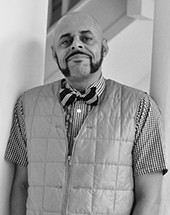 Richard ensures overall support in establishing operational and administrative systems that maximise the efficiency and capacity of the organisation.
Telephone: 020 3434 2020
Email: Richard
Kelly Vere, Higher Education Engagement Manager & Technician Commitment Programme Director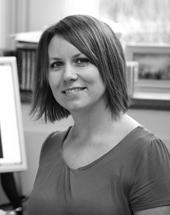 Kelly is on secondment with the Science Council, leading on our work with the Higher Education sector and industry to promote a professional identity for scientists and technicians.
Telephone: 020 3434 2023  
Email: Kelly
Tanya Vina, Registration and Licensing Manager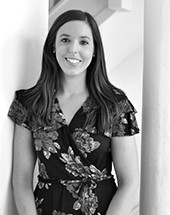 Tanya leads on matters of professionalism and registration; setting, maintaining and improving standards for individual scientists, and the licensing and accreditation systems for professional bodies.
Telephone: 020 3434 2024
Email: Tanya
Brian Wagenbach, Member Engagement Manager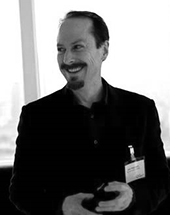 Brian manages the relationships we have with our member organisations, ensuring that staff and volunteers at these professional bodies have an excellent experience and that the organisation is getting value from Science Council membership. He is also responsible for developing and delivering services that support member organisations to attract and retain their own members.
Telephone: 020 3434 2021
Email: Brian
Applicant Support Mentors
Science Council Applicant Support Mentors facilitate workshops aimed at supporting individuals to understand the process for professional registration and the requirements to completing an application. For further information email enquiries@sciencecouncil.org.
Rob Butler CSciTeach, Applicant Support Mentor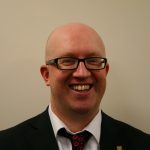 Rob Butler was a science teacher for over 20 years, spending the last six as a deputy head before leaving to pursue a career as an independent consultant. Rob is a Field Officer for the Association of Science Education (ASE) and is also a Chartered Science Teacher through the ASE, gaining his professional recognition in 2011. Rob is passionate about science at all levels of society.
Attending Rob's virtual professional registration workshops? Find his slides here:
Part one: Introduction to Professional Registration Workshop
Part two: Competence Report Masterclass
Laurence Dawkins-Hall FIScT(Reg), CSci, CBiol, Applicant Support Mentor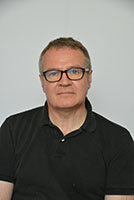 Laurence is a Chartered Scientist and has 30 years' experience of working, as a technician, in higher education and life science research institutes, throughout the UK and in the USA. During his career he has been engaged with scientific research and communicated science via outreach activities, teaching, training and publishing. He completed a degree in Biomedical sciences and his technical expertise pertains to molecular and cell biology, protein biochemistry & clinical genomics. He is currently a Registrant Assessor for the Institute of Science & Technology (IST) and runs registration workshops at the University of Leicester and nationally for the IST. He holds a Fellowship with the IST (FIScT).
Attending Laurence's virtual professional registration workshops? Find his slides here:
Part one: Introduction to Professional Registration
Part two CSci: CSci Competence Report Masterclass
Part two RSci/RSciTech: RSci/RSciTech Competence Report Masterclass
Stephen Franey CSci, Applicant Support Mentor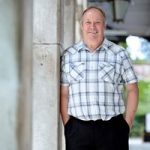 Stephen's main areas of scientific expertise are Histology, Microscopy, & Immunohistochemistry, having originally trained as a Biomedical Scientist. Other areas of expertise include conference management, network coordination and CPD facilitator. He is passionate about training scientific & technical staff in higher and further education, and related organisations across the UK. He is a Fellow of the Institute of Anatomical Sciences (FIAS); Member of the Institute of Science and technology (MIScT) and a Chartered Scientist through the Institute of Science and Technology.
Attending Stephen's virtual professional registration workshops? Find his slides here:
Part one and two: Introduction to Professional Registration Workshop and Competence Report Masterclass