Nadia Rahman, CSci, Histopathology Laboratory Manager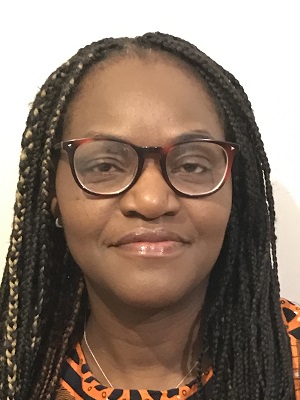 Name: Nadia N. Rahman
Registration level: CSci
Job title: Histopathology Laboratory Manager
Professional Body: IBMS (Institute of Biomedical Science) (HCPC)
Scientist type: Investigator, Technician scientist
Take our short 10 types of Scientist quiz to find your scientist type!
Why did you decide to apply for professional registration?
I was encouraged to apply for professional registration by my employer, Queen Mary University of London, via its Technicians Commitment Steering Group, which works tirelessly to achieve the implementation of the Technicians Commitment plan, to help the development and recognition of all technical professionals within the organisation. The Technician Commitment really makes technical staff feel seen, respected and valued for their expertise, skills and talents.
What makes the Science Council's Professional Registration award different to other registration awards you may be eligible to apply for?
To me, the Science Council professional registers embody the essence of a practising scientist that of expertise, specialist knowledge and advancement in scientific teaching, research and innovation. The Science Council is a well-respected and renowned organisation, that no longer needs introduction. Being registered with such a prestigious body means there is no need for further explanation as to the nature of the registrant's skill.
How has Professional Registration with the Science Council made an impact on your work or career?
Professional registration with the Science Council did make a huge impact both on my work and career: It boosted my confidence as a Biomedical Scientist, brought me promotion and salary increase that might not necessarily have been given even with years of practice. This occurred because of the respect attached to Science Council and the knowledge that registration was granted following a thorough application process where skills, experience and certifications are taken into consideration.
What do you value most from being a member of your professional body?
I like the feeling that I am a part of a community of people with a voice given to us by our professional body and this makes me feel secured. I value also the fact that I am accepted into the scientific community which was for so long male dominated, almost like an impossible dream for women to achieve.
What would you say to any other scientist like yourself who is thinking about Professional Registration?
I would say that Professional Registration is the first step to being seen, recognised and respected in our fields. It shows the world that we exist, we have skills and knowledge that can be trusted because they have been assessed by a panel of experts and as such the information is reliable and trustworthy. Writing an article, speaking at an event or applying for a position will then be made easier as other scientists can check the authenticity of our credentials and so can I.