Vacancies at member and partner organisations
Note the Science Council only lists roles which have a link to the work that we do. For a full list of vacancies at any one of our member organisations, please visit the organisation's website.
Institute of Food Science & Technology (IFST) vacancies
Job role: Chief Executive
Contract type: Full-time, permanent
Location: London-based (Hammersmith) with some home working – the individual will be required to attend physical meetings – often in London and may include some international travel.
Salary: On application
The Institute of Food Science and Technology (IFST) is seeking a new Chief Executive to lead the organisation through the next phase of its growth and development. This is an incredibly exciting opportunity for a highly experienced and energetic senior player to lead a small executive team along with many highly dedicated and capable Institute members as it embarks on a number of key development projects which will continue to grow its charitable activities and its influence in the food sector. The role is a key point of contact and ambassador for the Institute with many senior and influential stakeholders within the food sector and governments.
We are looking for a strong strategic and conceptual thinker who can communicate with and influence people at all levels. The individual will have attained a BSc or equivalent level and have demonstrable experience in leadership and people management. They will have a broad understanding of the food (or associated) sector (and preferably experience working in the sector). Ideally, the individual will already have experience managing or running a charity and so, will have a practical understanding of charity governance best practice.
With multiple activities from publishing through to professional recognition and from scientific and technical events and communication through to supporting the next generation of talent, the Institute is looking for a leader who can work creatively and yet in a focussed way to ensure all these activities are progressed.
Ideally, they will have previously worked for a professional membership body and are likely to have experience in the food sector.
Find out more and apply on IFST's website.
Job role: Operations Manager
Contract type: Full-time, permanent
Location: London (flexible/hybrid – c.2 days remote/3 days Hammersmith)
Salary: £40-45K doe
We are looking for an Operations Manager to drive forward our work to promote food science and technology for the benefit, safety and health of everyone.
Reporting to the Chief Executive, you will be a key member of our management team with specific responsibility for managing core business functions such as finance, facilities, IT and digital projects, as well as aspects of governance and HR.  You will play a crucial role supporting our highly engaged and ambitious team, and our vibrant community of members who work right across the food sector.
You will oversee our finances, working with the Honorary Treasurer and Chief Executive, external accountants and auditors, to ensure we continue to be in great financial shape, so practical experience of financial administration and reporting is important.  We are a charity, so an understanding of charity finance (or the aptitude to acquire this) will be invaluable.
As we are a professional membership organisation, you will benefit from having experience of working for a body like us, especially in science or engineering.  An understanding or experience of charity governance will be useful too.
We have initiated an exciting project to update our website and database platforms so you will be accustomed to working with digital partners to deliver requirements on time and on budget.
You will help us create better ways of working (post-COVID) and get the best from our small office in Hammersmith, managing utilities, and being responsible for health and safety.
You will thrive on managing multiple projects and priorities and be able to switch between the detail and big picture in an instant.  You will be a great communicator.
We are a small team so you will also be happy to 'muck in' to keep things running smoothly.
Find out more and apply on IFST's website.
The Organisation for Professionals in Regulatory Affairs (TOPRA) vacancies
Job role: Global Membership Manager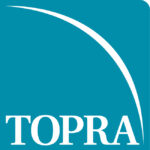 Contract type: Permanent, Full-time
Location: Hybrid / London 2-days a week
Salary: circa £45k and negotiable depending on experience
TOPRA work with their members internationally to enable and promote excellence across the healthcare regulatory profession. They are seeking a dynamic Global Membership Manager who has an integral part to play in growing, nurturing, and sustaining the organisation's membership and stakeholders internationally.
The role will help to drive and deliver the strategic plan and commitments, and contribute to the overall growth and development of the organisation.
The successful candidate will demonstrate the following:
Proven expertise in membership development
Use of digital and analogue marketing campaigns
Proven change leadership skills, including project management.
Strong digital skills
Good understanding of modern CRM systems (ideally iMIS)
The successful candidate will have a strong sense of personal responsibility, initiative and have excellent attention to detail.  You'll be creative, innovative and motivated by the cause to enhance the member journey and engagement.