Nick Adams RSci, Human Factors and Industrial Psychology Specialist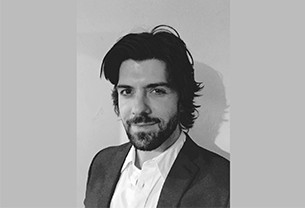 "Registration gives clients confidence in my abilities as a specialist."
Why I applied for professional registration
Professional registration with the Science Council offers a chance for the scientific work I conduct within the field of Human Factors and Industrial Psychology to be assessed and recognised. Whether this is the practical design of safety solutions for an oil & gas client, academic research work into patient safety or investigating how the culture of an organisation can influence decision-making.
A positive effect on my career
I feel professional registration has a significantly positive effect over my career, both as a researcher and when completing consultancy work.
As an academic researcher concerned with safety, registration signifies past experience and expertise in designing and conducting scientific study, methodological competence in analysing results and interpreting findings, as well as willingness and transparency to having my work reviewed and examined by a professional body.
When conducting practical human factors projects, registration gives clients confidence in my abilities as a specialist, not only as a researcher but also as a practical scientist concerned with translating scientific findings into solutions.
The Registered Scientist designation indicates individual commitment to upholding the Science Council values while fostering continued professional development; something which I feel is recognised by clients and academic institutions alike.
Setting yourself apart from the crowd
I feel that membership of a professional body is extremely valuable for those working in Industrial and Organisational Psychology, particularly within the growing field of human factors, where a lot of individuals identify as 'specialists'.
By having the combination of accredited scientific education, British Psychological Society membership and Registered Scientist status you set yourself apart from the crowd as an individual who takes pride in the scientific work you complete and are willing to submit your work for review to achieve professional registration.
If anyone is thinking about becoming professionally registered…
I would say go for it regardless of which scientific discipline you belong to! I'd also summarise by saying professional registration is a fantastic accolade and represents a great opportunity to have your hard work recognised!
Become professionally registered
Have you been inspired by Nick Adams? Find out how to apply to become a Registered Scientist here.