Ross Cameron RSciTech, Materials Scientist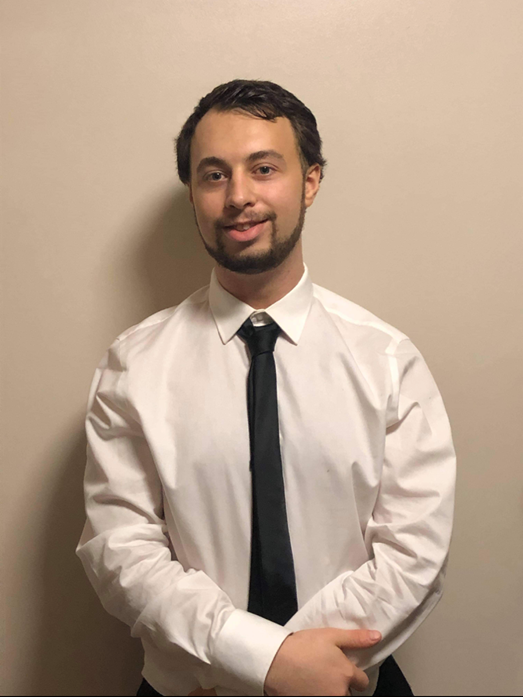 "I gained RSciTech certification in November 2019 and it's made me feel more confident in my work as I have been deemed competent and trustworthy by my peers and managers."
Why did you decide to apply for an apprenticeship?
I had decided against going to university quite early on as taking out student loans and having tuition fees to pay back for the rest of my working life didn't sound very appealing to me. Especially when you aren't guaranteed a job at the end of your degree. This is where apprenticeships have a big advantage over university. You can gain qualifications and professional experience whilst also earning a salary and with this company, so long as you pass the apprenticeship you are guaranteed a job on completion. I also have the option to do a degree in my field of work, paid for by the company, providing there is a solid business case for it.
How did your apprenticeship impact your career path?
During my apprenticeship, I did 4 6 month "placements" in different areas of the business, all within the Materials and Analytical Science group. I learned a wide variety of processes and techniques along the way including radiochemistry, environmental monitoring and dosimetry, analysis of waste water to ensure regulatory compliance, routine assurance monitoring and materials characterisation. Along the way I've made many friends and contacts from across the business which has been very useful when I have needed something from outside my area as I know exactly who to contact.
What skills or experiences did you value most from working as an apprentice?
I gained knowledge from senior scientists who are at the top of their fields and working alongside them taught me a lot about different aspects of working in a lab such as: health and safety; quality; using lab equipment; data entry etc.
What would you say to young scientists who are currently in, or thinking about starting an apprenticeship?
If you are debating between a degree or an apprenticeship it really depends what you are looking to get from it. Apprenticeships are no longer seen as only for tradespeople such as plumbers or carpenters. There are a wide range of science-based apprenticeships around such as IT/Computing, Analytical Chemistry, Physics, and engineering. Many of these are 'degree apprenticeships' meaning that you gain a degree whilst also working and gaining professional experience.
How has Professional Registration with the Science Council made an impact on your work or career?
I gained RSciTech certification in November 2019 and it's made me feel more confident in my work as I have been deemed competent and trustworthy by my peers and managers against an international standard for scientists.
What do you value most from being a member of your professional body?
As part of the Royal Society of Chemistry (RSC), I have access to a members area of their website which has useful articles and webpages on how to record any continued professional development (CPD) that I do and any events that they are running related to professional membership or guest speakers. I also had the chance to go to the RSC headquarters at Burlington House in Piccadilly in central London in November 2019 as part of the apprentice graduation ceremony alongside my colleagues and other graduating apprentices from across the country. This is a very prestigious event and I'm grateful that I had the opportunity to go.