Registered Science Technician (RSciTech)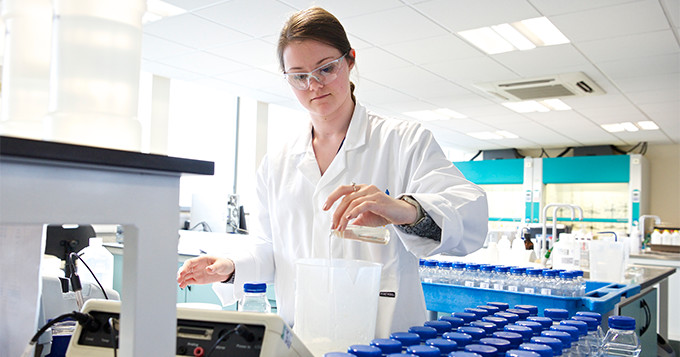 Registered Science Technicians work with minimal supervision in technical roles, delivering essential scientific services and support within laboratories, schools and universities, hospitals and in many other workplaces.
Meet some of our other Registered Science Technicians
How do I become a Registered Science Technician?
Applicants need to demonstrate their competence across five areas by providing examples from your working life, usually within the last five years, that illustrates how you have met each standard. This is then assessed either online or in a face to face interview.
An applicant for Registered Science Technician will need to explain how they meet the below competences. Guidance is available.
If you need support with this, please get in touch.
Application of knowledge and understanding
Apply knowledge of underlying concepts and principles associated with area of work.
Review and select appropriate scientific techniques, procedures and methods to undertake tasks.
Interpret and evaluate data and make sound judgements in relation to scientific concepts.
Work consistently and effectively with minimal supervision to appropriate standards and protocols and know when to escalate appropriately.
Demonstrate how you apply safe working practices.
Take responsibility for the quality of work and the impact on others.
Demonstrate effective and appropriate communication skills.
Demonstrate effective interpersonal and behavioural skills.
Demonstrate an ability to work effectively with others.
Recognise problems and apply appropriate scientific methods to identify causes and achieve solutions.
Demonstrate how you use resources effectively.
Participate in continuous process improvement.
Comply with relevant codes of conduct and practice.
Maintain and enhance competence in own area of practice through professional development activity.
"Being awarded RSciTech status has given me formal recognition of the knowledge and experience I have gained in my technical role and recognises me as a professional in my field."

Ruth Picknett-Powell, RSciTech