Support with my application
Find videos, workshops and top tips below to help you succeed in your application for professional registration.
Virtual Professional Registration Workshops
To take part in one of our 2023 Professional Registration Workshops, simply choose the date you would like to attend and complete the Eventbrite registration. Links to your Professional Registration Toolkit and resources will then be made available to you via the Eventbrite Online Event Page and your confirmation email.
More information about 2023's workshops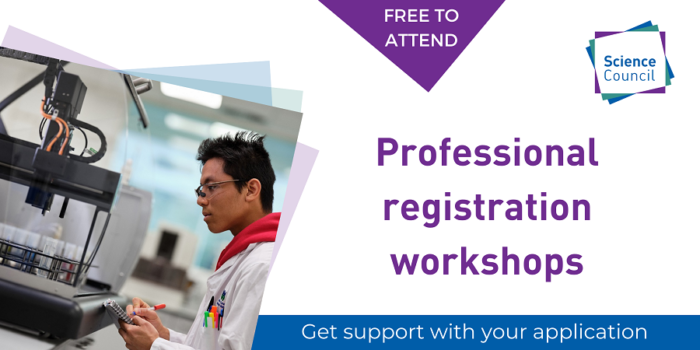 Example Competence Report
Need some help with your competence report? We've collated some good examples of what a successful application might look like.
Find them below:
Completing your application
Below you will find a short video which gives step by step advice and tips on how to complete each section of your competency report.
For more advice, check out our competence report blog and our blog with 7 tips for completing your report. You can also read about the 5 most common mistakes when writing your competence report.
You can also get in touch with the Science Council directly at registration@sciencecouncil.org or 020 3434 2020.