Prof Catherine Hayes CSci, Professor of Health Professions Pedagogy and Scholarship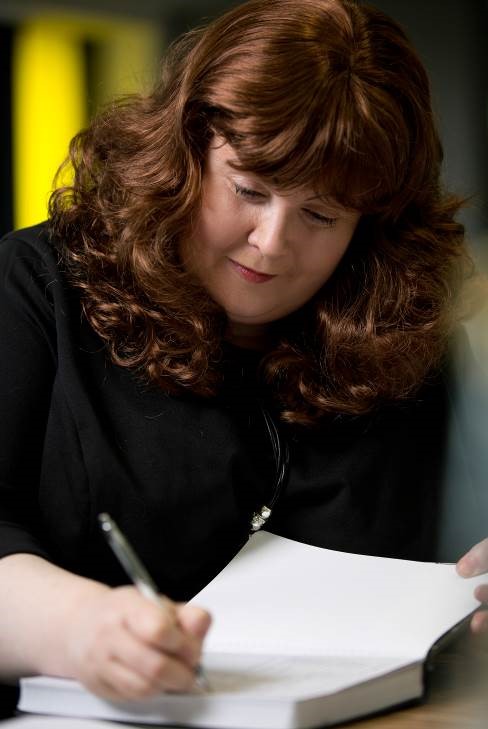 "The award has enabled me not only to advocate for my own profession of podiatry, it has afforded me the opportunity to gain credibility for my own contribution to both academic and professional practice via a non-traditional route."
Why did you decide to apply for professional registration?
I work in the Faculty of Health Sciences and Wellbeing at the University of Sunderland and at my initial point of application, I was contributing to professional disciplinary education, beyond the context of podiatric medicine. Working within and between professional disciplines from empirical to social science subjects meant that approaches to science were very different. That's not to say that one is better, or necessarily more rigorous than the other – they are absolutely equal but different. Much of the work I was undertaking involved qualitative methodological approaches but when I worked as module leader for the MPharm programme, I wanted to demonstrate a degree of credibility via a more generalist science award than some that were readily available. The professional recognition and credibility were ultimately something I wished to be able to not only demonstrate through my own practice but to be able to evidence via a recognised body (the Science Council).
What makes the Science Council's professional registration award different to other registration awards you may be eligible to apply for?
In relation to being able to articulate my own skill set in processes of career progression at the University of Sunderland, I also thought of the award as a valuable portable asset in my list of memberships and qualifications. The award of Chartered Scientist (CSci) also gave me a parallel to Chartered Management and Fellowship of the Chartered Management Institute and Fellowship of the Institute of Leadership and Management. I suppose that with emphasis of the award being on applied rather than academic qualifications it also gave me certified evidence of being able to 'walk the walk' as opposed to just 'talking the talk' in the broad church of science.
How has professional registration with the Science Council made an impact on your work or career?
The award has enabled me not only to advocate for my own profession of podiatry, it has afforded me the opportunity to gain credibility for my own contribution to both academic and professional practice via a non-traditional route. Much of what I do is not regarded as purist traditional or empirical science and one of the best aspects of gaining Chartered Scientist (CSci) status is the capacity you gain to be evangelical about all systematic approaches to research. This is one of the things I have been able to do in speaking to nurses in a local trust, for whom research and science seem far removed. It has been a real opportunity to try to break down barriers and make science accessible beyond the roles traditionally associated with it. I have also been able to tell school children about the title at Open Days and to, again, broaden perspectives on the role of applied research and work based research practice within my role as a supervisor, teacher and facilitator on the Professional Doctorate programme here at the University of Sunderland.
Have there been any women mentors or role models in your career and how have they influenced progress you have made?
I have been so fortunate to work with women whose own approach to career development has been second to none. The most inspirational woman scientist I had the privilege to know was Professor Roz Anderson. Roz sadly died in 2018 but the legacy she has left the world extended far beyond science – she was a great scientist but a greater woman in that not only did she undertake boundary breaking work in Cystinosis, she never neglected to build and support others, which is something I hope will always influence my own progress. She remains a central reminder of what a role model ought to be and a truly inspirational woman. Professor Bridget Cooper, who has now retired from the University of Sunderland, was another exemplary mentor to me. Again, her approach was founded in the societal contribution that transformative learning could make but also how significant empathic approaches were within this. This serves to remind me of the power and the privilege of being able to work in the context of Higher Education and the ripple effect that learning and teaching can have in practice. Professor Julie Mennell has been instrumental to my career progression from Reader through to Professor. She is Vice Chancellor of the University of Cumbria, where I am a Tenth Anniversary Visiting Professor.
It would be unfair of me not to mention the opportunities I have been given via colleagues of the opposite sex too though and I have had ongoing support from my Dean of Faculty, Professor Tony Alabaster, whose regard for the contribution of women to the faculty has afforded me the opportunity to attend conferences, publish widely and engage in strategic work on behalf of the University. It has been absolutely great to be able to go for merit based promotion in an ethos of absolute fairness to both men and women and know that regardless of the outcome the decision making has not been influenced by anything other than what you have and can potentially contribute to the University.
What do you value most from being a member of your professional body?
I value the opportunity to build capacity within and between the Profession of Podiatry. We are a small profession but our capacity for multi-professional and interdisciplinary working is huge. I've now been qualified as a podiatrist for twenty seven years and the dynamic progression of the profession has been amazing to witness. I'm proud to be part of the UK Professoriate at the College of Podiatry and part of the editorial panel for our monthly journal, 'Podiatry Now'. Podiatry is a double edged sword in terms of being a medically based discipline with human communication, compassion and care, central to its ethos. Being part of that has been an absolute privilege and I have absolutely no regrets about becoming a podiatrist in relation to my own career trajectory.
What messages do you have for other women about how professional registration has helped you to be recognised and progress in your field?
Be bold, be brave – but most importantly, and if you want to leave the best legacy imaginable, be authentic and be compassionate to others in their own development and progression.
Become professionally registered
Have you been inspired by Prof Catherine Hayes? Find out how to apply to become a Chartered Scientist (CSci) here.