Benefits of professional registration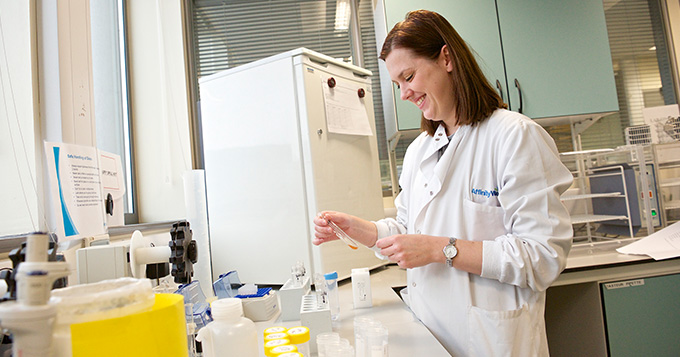 Professional registration with the Science Council provides independent recognition of your achieving and maintaining the exacting standards required to join the global community of professional scientists. There are many benefits of professional registration:
Be publicly recognised for your professional excellence
Registration recognises your knowledge and experience alongside any qualifications you may have.  This captures on-the-job experience and shows the level of competence you have as a practising scientist. It also demonstrates your commitment to integrity, regard for public interest and responsibility for others.
Find out which register is right for you.
Increase your confidence and skill
Applying for professional registration supports and encourages you to reflect on what you have achieved in your career so far. It's a process that will build your confidence as a practising scientist.
Find out more about the application process.
Demonstrate your ethical credentials
Registration tells others that you are committed to working to high ethical standards and gives them trust and confidence in you as a professional scientist.
By becoming registered, professional scientists agree to be bound by the Science Council's Model Rules of Conduct for Registrants as well as the code of professional conduct of your Licensed Professional Membership Body.
Find out more about the Code of Conduct.
Improve your chances of promotion
Registration is a mark of quality and competence that is sought after by employers. It commits you to standards of integrity and professional development that help you stand out from the crowd.
Find out more about continuing professional development (CPD).
Become a leader within your field
Being professionally registered is a mark of excellence. And each of the Science Council's registers reflects stages in your career as a scientist, encouraging you to work towards and eventually achieve the standards of professionalism of a Chartered Scientist.
Meet other registered practising scientists and read about what they think the benefits of professional registration are.
Join a worldwide community of cross-disciplinary scientists
Our scientists are spread across many different countries, but they all share a commitment to professional excellence. When you become registered, you also join this community of other registered professional scientists.
Find out more about getting involved with the Science Council Registrant community.