Become a Registrant Champion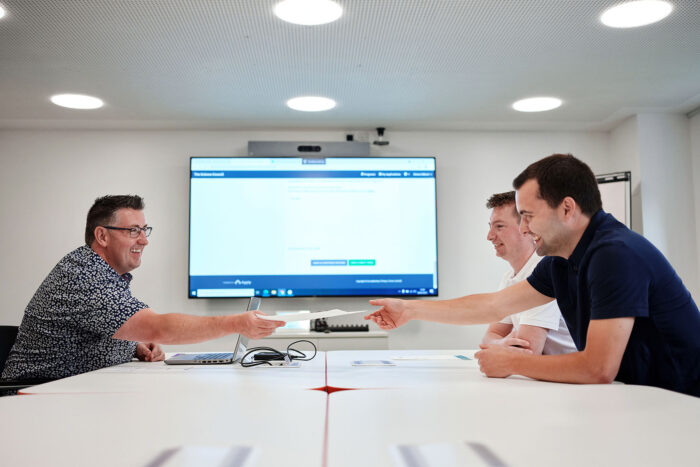 Spread the word about professional registration by signing up as a Registrant Champion.
The Science Council's Registrant Champions are a community within the wider network of professionally registered scientists and technicians that champion the benefits of professional registration: to the individual, to their workplace and to society as a whole.
Still not sure? Here's some answers that might help convince you. Or scroll down to the bottom of this page where you can sign up using our online form.
Why become a Registrant Champion?
Registrant Champions play an instrumental role as part of what we do at the Science Council by helping us to promote the value of professional registration.
If you feel that being an RSciTech, RSci, CSci or CSciTeach has helped you in your career and you would like to encourage others to apply for professional registration too, being a Registrant Champion is a great way of doing this.
What does being a Registrant Champion involve?
The essential role is to champion professional registration within your workplace or community. This could take the form of putting up the occassional poster and distributing leaflets, or holding workshops or seminars with the aim of getting scientists to register.
There are additional responsibilities which a Registrant Champion could take on, should you wish. This includes supporting applicants for professional registration in your workplace or community, being a virtual mentor for applicants, providing networking and engagement opportunities for existing registrants in your workplace or community or acting as a spokesperson for professional registration.
We have a dedicated member of staff, Jane Banks, who is responsible for supporting and advising all our Registrant Champions.
If you need a powerpoint presentation in order to deliver a professional registration workshop or digital leaflets on the process of becoming professionally registered, to share with colleagues over email, contact Jane on j.banks@sciencecouncil.org.
We're always open to ideas and suggestions that might help you to promote registration in the workplace.
Gain new skills and meet new people. Not only will you have the chance to get to know more of your colleagues in your workplace, but you will also have access to the network of Registrant Champions all over the UK from across all sciences and applications of science.
Here are some key benefits:
Induction and training will be given to equip you with the skills needed in order to carry out your responsibilities e.g. event management, how to run a workshop
The activities and training that you undertake as a Registrant Champion can count towards your CPD
Resources and support will be provided
Receive a Registrant Champion quarterly e-newsletter to keep up-to-date with the Registrant Champion community
How much time will I have to commit?
We understand that life is busy, and as this is a voluntary role it is up to you how much time you commit. We're grateful for whatever amount of time you can dedicate to spreading the word about professional registration.
Who can become a Registrant Champion?
All you need to become a Registrant Champion is to be an active registrant with the Science Council: RSciTech, RSci, CSci or CSciTeach.
What is the sign up process?
Once you have filled in the sign up form you will be sent a welcome email which includes a Volunteer handbook and induction information. Taking in the induction information is an important step toward becoming a Registrant Champion.
Registrant Champion sign up form