Phillip Smith CSci, Senior Technician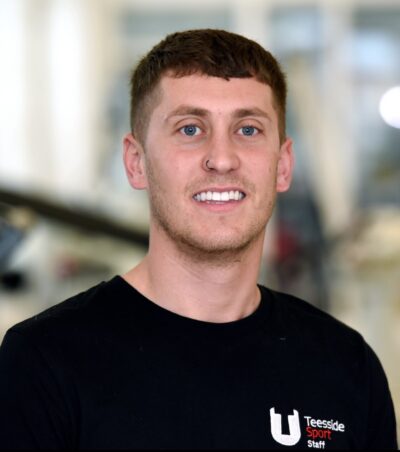 Name: Phillip Smith
Job title: PhD Student/Senior Technician
Professional Body: British Association of Sport and Exercise Sciences (BASES)
Scientist type: Technician Scientist
Take our short 10 types of Scientist quiz to find your scientist type!
Social Media: @ExPhysPhill (Instagram/Twitter)
Why did you decide to apply for Chartered Scientist (CSci)?
In addition to applying for BASES accreditation there was also the option to apply for Chartered Scientist status. I felt this was a good opportunity to highlight my skills and knowledge met the standards in both my discipline and the wider scientific community while showing commitment to my professional development and gives me an opportunity to stand out.
How has Chartered Scientist status made an impact on your work or career?
It gives recognition my skills and knowledge meet high standards. Knowing I can achieve Chartered Scientist status gave me confidence in my abilities at work and I believe it would give me an edge when applying for new roles, especially if this involved working in new areas as the Chartered Scientist status is a level of competence recognised across all scientific disciplines.
What did you learn through completing the application process?
Completing the BASES/Chartered Scientist application process has helped me understand the range of my skills and identify any areas for improvement through reflective practice. This will help me develop as a scientist. I learned qualification isn't a one off, continuous professional development is the key characteristic of a Chartered Scientist to ensure you are up to date with the latest science and practice.
What do you value most from being a member of your professional body?
I value several things BASES offers its members; the variety of free CPD webinars and ability to view past recordings is useful to both broaden my knowledge, and further develop my areas of interest. I feel being a member of BASES fits with my organisation too as they accredit undergraduate courses which ours is and I am also working to get our laboratory accredited to further work towards best professional practice.
What would you say to any other scientist like yourself who is thinking about becoming a Chartered Scientist?
I would advise you to go for it, as an early career scientist it really helps you develop yourself through reflective practice, and builds your confidence knowing the Chartered Scientist status is seen as a mark of quality to other scientists and the public alike.