Michaela Lewin, CSci, Advanced Transfusion Practitioner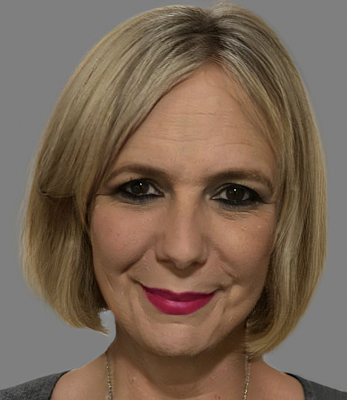 Name: Michaela Lewin
Registration level: CSci
Job title: Advanced Transfusion Practitioner (Biomedical Scientist)
Professional Body: IBMS (Institute of Biomedical Science)
Scientist type: Teacher, Regulator, Policy
Take our short 10 types of Scientist quiz to find your scientist type!
Why did you decide to apply for professional registration?
As an Advanced Transfusion Practitioner in the NHS, the role requires professional registration. We work autonomously, and at times have to think fast and make decisions in the acute clinical environment. Professional registration provides assurance to my employer that I am fit for my role actively participating in a range of activities to maintain professional development. Up to date, professionally accountable staff ensure our patients are cared for by staff who are skilled, knowledgeable, and safe.
What makes the Science Council's Professional Registration award different to other registration awards you may be eligible to apply for?
For me Chartered Scientist registration reflects the hard work, dedication, and higher level of knowledge/skills I have acquired to fulfil my expert practice role, authenticating that I am highly skilled and able to bring a high level of credibility to the world of science in the healthcare setting.
How has Professional Registration with the Science Council made an impact on your work or career?
Traditionally, NHS Pathology Biomedical scientists are predominantly laboratory based, so for those of us working in a clinical environment it can be tough to "prove ourselves". Chartered Scientist status is recognised by my employer and professional peers as being an indicator of a scientist who is credible and knowledgeable in the field. In addition to my NHS work, I am also a tutor for a London university, and my CSci registration provides assurance to both the university and the students that not only am I highly qualified, but I also remain up to date in my field of expertise.
What do you value most from being a member of your professional body?
What I value most is the networking, and also the qualification frameworks. As a Biomedical Scientist I both want and need to keep up to date with other disciplines of Pathology, and not just my own specialism of blood transfusion. The IBMS issues a monthly publication, covering all Pathology disciplines and run a range of CPD programmes which I find invaluable.
What would you say to any other scientist like yourself who is thinking about Professional Registration?
Do it. Professional registration is recognised and valued by employers, professional peers and the public; and opens up a wider range of career opportunities. You've worked hard to gain your qualifications and skills. Apply for registration and get the recognition you deserve.