Working Towards becoming a Registered Scientist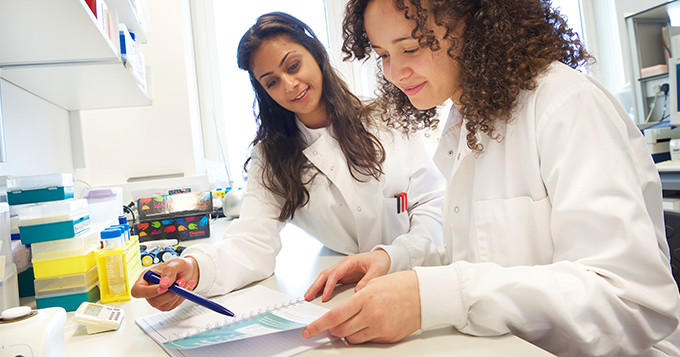 Please note: The Working Towards RSci handbooks are currently no longer in stock. The Science Council are currently in the process of developing a digital version. If you would like a PDF version of the handbook, please get in touch here.
If you're a science undergraduate that is on or has completed a year in industry, or if you're a graduate in your first science job, the Working Towards RSci handbook can help you connect your experience in the workplace to what's expected of a professional scientist.
Applicants for RSci are expected to provide evidence of their competences: skills gained through experience alongside learning. Because it takes more than a qualification to become a registered professional scientist, Working Towards RSci handbook has been designed to support you.
How will Working Towards RSci help me?
The Working Towards RSci handbook uses the standards and competences expected of a full Registered Scientist to provide a framework for you to build and develop your workplace skills. It gives you the tools to identify where to improve and grow your experience.
The handbook will help you build a body of evidence to use in job interviews. In a competitive environment, where lots of people have degrees and masters, you will be able to stand out from the crowd. The workbook will provide potential employers with evidence of your competence and skill to do the job they're hiring for.
You will receive a printed handbook in the post, which provides guidance on how to identify opportunities for professional development and lots of space for notes. Here's an excerpt to get a flavour of what the handbook contains.
"Having something on your CV that stands out from other applicants, in addition to academic qualifications, is always an advantage and something I will continue to update in the future,"

Suzanne Davies RSci, who completed a placement year at PepsiCo and is now employed by the company
The Working Towards RSci workbook will help set you on the path to applying for full Registered Scientist status. It may take a few months, it may take longer, depending on the level of experience you're able to gain over time, and the Science Council team is here to help you every step of the way.
The Working Towards RSci handbook is free of charge. Please contact us to register your interest and receive your workbook.