Board and Committees
Science Council Board of Trustees
The Board of Trustees is responsible for the overall leadership of the Science Council, and in partnership with the charity's constituent Members setting its values, standards, aims and objectives and delivering them in line with the objects of the Royal Charter. The Board is responsible for ensuring that the Science Council functions within the legal, regulatory and financial requirements of a registered charity.
The Board consists of a Chair (who is a trustee), between 8 and 12 Elected Trustees and up to 3 Appointed Trustees. The Board can also co-opt members to fill up to two elected trustee vacancies that may arise between General Meetings. Elected Trustees are elected by Member Bodies to serve in this capacity as individuals and not as representatives of organisations, interest groups or sectors. Elected Trustees serve a three-year term with the option of re-election for a further three years. Find out about joining the Board more here.
Download the Schedule of matters reserved to the Board.
Download the trustee role description.
Adam Donnan (Chair of the Board) (2021-2024)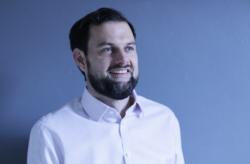 Adam has worked for the IES in various roles since 2006. In 2013 he was made the organisation's first CEO. Adam is a Chartered Environmentalist.  Between July 2014 and March 2015, he was the Interim CEO of the Society for the Environment, an umbrella body for registration, bringing together 24 professional institutes. He has held board positions as Vice President of the European Network of Environmental Professionals (ENEP) and was a non-Executive Director of Change Agents UK (2011-16).
He was the 2014 Young Leader of the Year at the Association Awards UK. He holds an MBA and a BA in History, and has a passion for long-distance running.
Adam is the Chair of the Science Council's Technical Pathway Programme Board that oversees a project to engage the science community with technical education.
Download the Chair's role description.
Dr Sallie Bailey FICFor (2023-2026)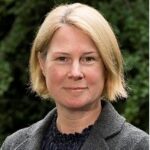 Sallie is Deputy Chief Science Advisor for Scottish Government in the areas of environment, natural resources and agriculture. Her role is to bring scientific evidence to the centre of decision-making in government and to provide oversight and assurance of science capability and activities and advise Ministers, government officials and government agencies. Sallie is supporting the development of science as a profession within Scottish Government, whilst enhancing links with universities and early career researchers. She has experience working internationally, pan UK and in Scotland across science, evidence-based policy, regulation and delivery all within the spheres of natural resource management, biodiversity and the environment. Previously, she's held leadership roles in the state forestry sector; as regional manager, in environmental regulation as Conservator, advising & provisioning science and evidence and representing UK forestry in development of EU environmental legislation and guidance. She is a fellow of the Institute of Chartered Foresters (ICF), mentor for the Emerging Leaders Programme and Trustee of the Educational & Science Trust. Following her PhD at the University of Nottingham (spatial and woodland ecology) she completed a post-doctorate at Stanford University on forest and agro-forestry ecosystems in Costa Rica, arid ecosystems of Nevada and the Rocky Mountains, Colorado. Sallie is also a non-exec Director of the Vincent Wildlife Trust and an active member of the British Ecological Society (BES) serving as a BES Ambassador and Policy Committee member.
Dariel Burdass (2021-2024)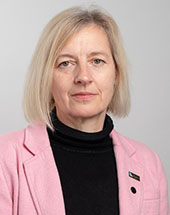 Dariel is Chief Executive of The Physiological Society and a member Fellow of the Royal Society of Medicine. She is also a Trustee of the Faculty of Sexual and Reproductive Healthcare. She has worked for over 25 years in the learned society sector initially for the Microbiology Society and now The Physiological Society. She has a broad portfolio across the complete range of functions that underpin the position of Chief Executive from strengthening strategic direction, delivering major governance reforms, performance measurement, stakeholder engagement, digital leadership through to oversight of major operational initiatives. With a post graduate qualification in communications, Dariel has key strengths digital transformation having overseen the rebranding of the Microbiology Society as well as the launch of two corporate and one educational website. She has gained extensive experience of working with and influencing a diverse group of stakeholders including members, policymakers, politicians and funders. With a successful track record in guiding the direction of public affairs strategy which has enabled the organisations she has works for to be viewed as the primary source and conduit of information for their discipline. She has also authored educational books including: The Good, The Bad & The Ugly - Microbes, a resource for secondary schools, which explores how microbes can be both friend and foe. The Secret World of Microbes a book specifically written for upper primary school students which links microbiology to everyday, familiar experiences such as brushing teeth, making bread and composting.
Mark Finnie (Honorary Treasurer) (2023-2024)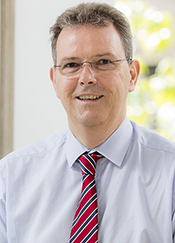 Mark is a member of the Chartered Institute of Management Accountants and is Executive Head of Finance at the Institute of Biomedical Science (IBMS). As a member of the senior management team he participates in setting the strategic direction for the organisation and making sure a sustainable business model is in place. He supports the trustees to make sure there are suitable governance arrangements and financial controls in place.
He started his career with a number of finance roles in the NHS. He then moved into the charity sector to work with an organisation involved in skills development in the engineering sector. He was Head of Finance at a trade body for UK residential mortgage lenders before moving to the IBMS.
He has been the Science Council's Honorary Treasurer since June 2019. Download the Honorary Treasurer's role description.
Dr Jade Hall (Diversity Champion) (2022-2025)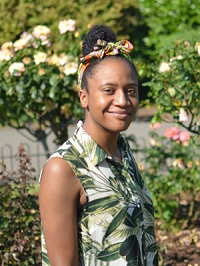 Jade is currently a Senior Science Policy Officer for the Royal Society of Biology. With over three years of policy experience, key areas of interest include equality, diversity and inclusion (EDI), research culture and research integrity. By working with RSB's CEO, board of trustees, committees, staff and member organisations, Jade assists with planning and implementing a programme of work to pro-actively promote and embed EDI into RSB's current organisational policies, practices and behaviours.
Jade also has an interest in innovative interdisciplinary research ignited by completing her PhD in biomechanics and animal welfare science via the London Interdisciplinary Biosciences Consortium, the largest BBSRC, funded Doctoral Training Partnership in the UK. To date, Jade has enjoyed various career paths working as a research technician for the Structure and Motion Laboratory, Royal Veterinary College, and as a research associate for Genzyme Diagnostics UK.
Jade has a passion for engaging and supporting the upcoming generation of scientists and assisting in creating an environment where they can thrive regardless of background. In addition, Jade enjoys volunteering as a mentor for the Social Mobility Foundation, and speaking at careers events aimed at empowering people from marginalised ethnic backgrounds to pursue careers and research opportunities in STEM.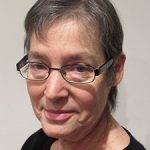 Before retiring from government in 2008, she was a member of ECGD's Executive Board, as Head of Strategy, Change and OR. Ruth was a co-founder of the Pro Bono OR initiative where she continues to play a leading role. She is Chair of the board of trustees of airline and maritime safety charity CHIRP,  a member of the Executive Committee of the proto-Academy for the Mathematical Sciences, a trustee of Humanists UK,  and adviser to the Finance Committee of the National Federation of Women's Institutes, as well as undertaking other voluntary roles both within and beyond the OR community. She was awarded an OBE for "Services to Operational Research" in the 2016 New Year's Honours List.
Matthew Davies (2023-2026)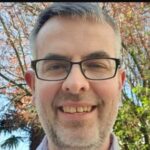 Matt is the Royal Society of Chemistry's Public Affairs Manager. He has over 20 years of experience in public affairs, engaging with government, parliament and other stakeholders to effect change in public policy. Having started his career as an MP's researcher and then working in the health sector, Matt has since headed up public affairs at organisations such as Shelter, RNIB and Cancer Research UK before moving into the science sector. With previous experience as a media officer too, Matt has a keen interest in language and communication, originally sparked by studying Politics, German and Psychology at Durham University. He stood for election to the Science Council board to be able to use his knowledge and experience in translating often complex ideas into high impact engagement with ministers, shadow ministers and other parliamentarians. In addition, Matt works to engage individual scientists in public policy influencing, to maximise the effectiveness of the science sector's voice. Matt is also a trustee of LGBT+ adoption and fostering charity New Family Social and lives in Brighton with his husband and son. In what spare time is left, he enjoys going to live music, reading and collecting books and is a season ticket holder at Tottenham Hotspur.
Jane Pritchard (2021-2024)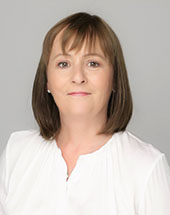 Jane is the Chief Executive of the Association for Clinical Biochemistry & Laboratory Medicine (ACB).  She is leading the delivery ACB's strategy and ambition to become the voice of laboratory medicine representing and influencing the interests and professional development of healthcare scientists with government, industry, media and patients. Core themes of the strategy which underpin all the association's activities are innovation, environment and inclusion.
Prior to ACB Jane was a Director at responsible business charity, Business in the Community, leading on community impact, high street regeneration and social enterprise support.  During this period she created and delivered an Olympic legacy programme supporting social enterprise growth to create more than 5000 jobs and over £400m in economic growth.
Additionally, Jane is a non-Exec Board Member of Impact Hub Kings Cross CIC,  part of a global support network for mission based enterprise delivering positive social and environmental outcomes aligned to the UN Sustainable Development Goals (SDGs).
Professor Catherine Ross CSci CBiol FRSB. FAHCS (2023-2026)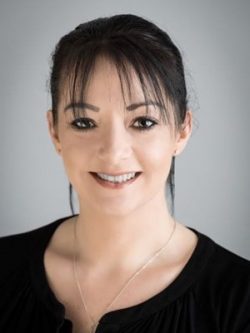 Catherine Ross is the Chief Scientific Officer at Scottish Government, Scottish Government's most senior clinical advisor for Healthcare Science professional issues, and head of profession for Healthcare Scientists in Scotland. She provides expert professional advice to Scottish Ministers and Policy Officials and leadership for all aspects of policy which impact on the scientific workforce including education, research and clinical practice. She is responsible for overseeing the strategic direction for all of the scientific services in Scotland, and leads on international health issues from a scientific professions perspective. Catherine is a Clinical Scientist and has worked in the NHS for over 25 years having spent most of her clinical career specialising in non-invasive cardiac imaging, she is a Visiting Professor at Edinburgh Napier University and is a Chartered Scientist, Chartered Biologist holding a number of Fellowships including Fellow of the Royal Society of Biology. Catherine holds a number of senior leadership positions Nationally and Internationally and has served as the President of the Professional Body for Cardiac Scientists. She is a member of the Science Council Board of Trustees and Chair of the Policy Advisory Committee. She is currently a Board member of the Association of Cardiovascular Nursing and Allied Professions within the European Society of Cardiology (ESC), and is the current Secretary/Treasurer of the Board and Member of the European Society of Cardiology Taskforce on Allied Professionals. She represents Scotland on the International Federation of Medical and Biological Engineering (IFMBE) Board and is a member of the International (IFMBE) scientific programme committee. In recognition of her work supporting women leaders has been an invited delegate for the UK UN Women delegation on the UN Commission on the Status of Women. Catherine's professional interests include Workforce, Professional Identity and Research and is an Editorial Board member of the British Journal of Cardiology and peer reviewer for a number of international scientific journals. She has led and been involved in a number of STEM initiatives aimed at inspiring children and in particular girls, to pursue a career in science.
Daljeet Kaur Sandher (2022-2025)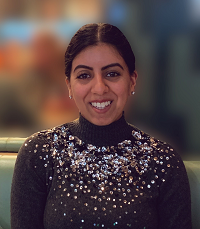 Daljeet is Head of Operations for Coventry and Warwickshire Pathology Service (CWPS) with operational oversight of the Biochemistry, Haematology, Blood Transfusion, Immunology, Virology, Microbiology, Histology, Mortuary, Phlebotomy and Specimen Reception departments across three NHS Trusts offering services to over 1.8 million patients across the region. Daljeet is a registered Biomedical Scientist with the Health and Care Professions Council (HCPC) and a member of the Institute of Biomedical Science (IBMS). She has over 8 years' experience in the NHS and has worked in various Pathology disciplines. She has a BSc and an MSc both in Biomedical Science, and has completed a Level 7 Diploma in Strategic Management and Leadership. Daljeet has particular experience in workforce strategy, recruitment and retention, and staff engagement. She is committed to raising the profile of Scientists and ensuring the future of the workforce is protected and expanded through training and development, and that these opportunities are accessible to everyone.
Lorraine Turner (2021-2024)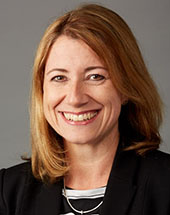 Lorraine is currently the Accreditation Director at the United Kingdom Accreditation Service, UKAS, where she is responsible for setting, driving and maintaining technical policy, customer service standards and management of business risks. Lorraine also oversees the external affairs and international technical engagement strategy for UKAS and leads the development of new accreditation services to ensure they meet the highest technical standards.
Lorraine is a Chartered Chemist and started her career as an analytical chemist before joining UKAS in 1995. Since then, she has held numerous roles working across many scientific disciplines to develop and deliver accreditation to support policy, regulation, and business. Lorraine joined the UKAS Board in 2012, and she also sits on the Board of the International Laboratory Accreditation Cooperation and is Chair of the ILAC Inspection Committee.
Lorraine has extensive experience providing advice to government on scientific and policy matters. She is a member of the Forensic Science Regulator's Advisory Council, DBT Technical Barriers to Trade working group and the Building Safety Regulator's Industry Competence Committee and has previously been a member of the Laboratory Expert Group for the World Anti-Doping Agency.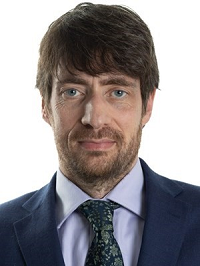 David is recognised as being one of the 100 powerful advocates for pathology in the global community by the Pathologist magazine in 2018, 2019, 2020 and 2021. Until June 2021 David was leading the NHS England and Improvement Pathology consolidation programme, seeking to deliver efficient, high quality pathology services across England.
During the COVID 19 Pandemic David led NHS England's laboratory response across the country by managing technology deployment, capacity, funding and workforce to ensure that all capacity requirements were met. The role included advising ministers and healthcare leaders whilst providing policy and strategic direction as a subject matter expert.
In recognition of this work and the work in transforming England's pathology services, the Royal College of Pathologists awarded David Honorary fellowship of the college in 2020. David was also awarded honorary Doctor of Science by Anglia Ruskin University in recognition of his contribution to the national response during the pandemic. In 2021 David was awarded the CSO's Lifetime Achievement award again in recognition of his leadership of Pathology services during the Pandemic.
David has a diverse and almost unique experience of providing and leading pathology services to primary, secondary and tertiary care across all pathology disciplines and out into other areas of Healthcare science and diagnostics.
David has previously been an elected IBMS council member for the London Region. David has also represented the IBMS on NICE diagnostic advisory panels, and various national forums including an observer on the Royal College of Pathologist Council and in the Parliamentary and Science committee.
David was appointed Chief Executive of the Institute of Biomedical Science in June 2021 to lead this global professional body representing 21,000 members across 74 countries. Additionally, David was appointed the Scientific Lead for Pathology, for NHS London, in September 2021.
The Science Council Board of Trustees delegates various functions to its three sub-committees:
Registration Authority
The Registration Authority advises the Science Council Board on matters relating to the four professional registers and is responsible for upholding the registration standards. Members of the Registration Authority are employees or volunteers from Licensed Bodies who have expertise in registration and licensing standards and practice. All members are appointed by the Board of Trustees. The Chair of the Registration Authority attends Board meetings in their capacity as Chair of the Committee.
Dr Hilary Jeffreys CSci (Chair of the Registration Authority)
Paul Ashford CSci
Pete Barratt CSci
Vicky Collett CSci
Dr Samantha Cooper CBiol
Katy Grundy
Tahmina Hussain CSci
Brenda Peters CSci
Jocelyn Price CSci
Leisha Watson
Lorraine Turner (trustee)
Matt Wood RSci
Observers from the Engineering Council and Society for the Environment are invited to attend Registration Authority meetings.
Download the Registration Authority's Terms of Reference.
Read the Chair role description.
Finance, Audit and Risk Committee
The Finance, Audit & Risk (FAR) Committee helps the Science Council Board meet its responsibilities with regard to financial systems and controls including regulatory and statutory compliance and risk management. The Committee is composed of trustees, who may be independent members, and non-trustee independent members. Non-trustee independent members are appointed by the Board and have recent, relevant financial and/or accounting expertise. The Chair of the FAR Committee is an independent member and attends Board meetings in their capacity as Chair of the Committee.
Dr Chris Westcott (Independent Chair)
Ian Bong (Independent member)
Dariel Burdass (Trustee)
Mark Finnie (Trustee and Honorary Treasurer)
Paula Haynes (Independent member)
Ruth Kaufman (Trustee)
Lorraine Turner (Trustee)
Download the Committee's Terms of Reference.
Read the Chair role description.
Nominations Committee
The Nominations Committee provides, develops and maintains formal, rigorous and transparent procedures for Board and other key appointments. All Committee members are trustees of the Board.
Jane Pritchard
Catherine Ross
David Wells
Download the Nominations Committee's Terms of Reference.
Interested in volunteering with us?
If you have an interest in a particular governance area and would like to explore current vacancies, please visit our vacancies page or contact Oli O'Hanlon.
Download the trustees' role description.
Board & Trustee FAQs