Board and Committees
Science Council Board of Trustees
The Board of Trustees is responsible for the overall leadership of the Science Council, and in partnership with the charity's constituent Members setting its values, standards, aims and objectives and delivering them in line with the objects of the Royal Charter. The Board is responsible for ensuring that the Science Council functions within the legal, regulatory and financial requirements of a registered charity.
The Board consists of a Chair (who is a trustee), between 8 and 12 Elected Trustees and up to 3 Appointed Trustees. The Board can also co-opt members to fill up to two elected trustee vacancies that may arise between General Meetings. Elected Trustees are elected by Member Bodies to serve in this capacity as individuals and not as representatives of organisations, interest groups or sectors. Elected Trustees serve a three-year term with the option of re-election for a further three years. Find out about joining the Board more here.
Download the Schedule of matters reserved to the Board.
Download the trustee role description.
Adam Donnan (Chair of the Board) (2021-2024)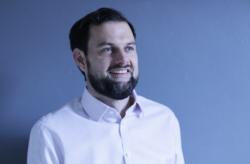 Adam has worked for the IES in various roles since 2006. In 2013 he was made the organisation's first CEO. Adam is a Chartered Environmentalist.  Between July 2014 and March 2015, he was the Interim CEO of the Society for the Environment, an umbrella body for registration, bringing together 24 professional institutes. He has held board positions as Vice President of the European Network of Environmental Professionals (ENEP) and was a non-Executive Director of Change Agents UK (2011-16).
He was the 2014 Young Leader of the Year at the Association Awards UK. He holds an MBA and a BA in History, and has a passion for long-distance running.
Adam is the Chair of the Science Council's Technical Pathway Programme Board that oversees a project to engage the science community with technical education.
Download the Chair's role description.
Dariel Burdass (2021-2024)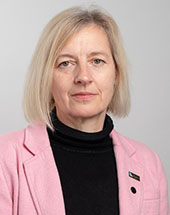 Dariel is Chief Executive of The Physiological Society and a member of the Royal Society of Medicine. She has worked for over 20 years in the learned society sector initially for the Microbiology Society and now The Physiological Society. She has a broad portfolio across the complete range of functions that underpin the position of Chief Executive from strengthening strategic direction, delivering major governance reforms, performance measurement, stakeholder engagement, digital leadership through to oversight of major operational initiatives.
With a post graduate qualification in communications, Dariel has key strengths digital transformation having overseen the rebranding of the Microbiology Society as well as the launch of two corporate and one educational website.
She has gained extensive experience of working with and influencing a diverse group of stakeholders including members, policymakers, politicians and funders. With a successful track record in guiding the direction of public affairs strategy which has enabled the organisations she has works for to be viewed as the primary source and conduit of information for their discipline.
She has also authored educational books including:
The Good, The Bad & The Ugly - Microbes, a resource for secondary schools, which explores how microbes can be both friend and foe.
The Secret World of Microbes a book specifically written for upper primary school students which links microbiology to everyday, familiar experiences such as brushing teeth, making bread and composting.
Dr Samantha Cheung (2021-2024)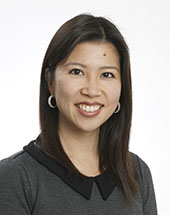 Samantha is a science communications consultant with over a decade of work experience holding communications roles at the Royal Society of Chemistry, Syngenta and more recently within healthcare PR agencies. She possesses a range of different skills, including strategic communications programming and delivery, stakeholder management, media relations, social media, and project management.
Samantha is a chemist by training, and holds a first class MChem degree with honours from the University of Oxford and a Medicinal Chemistry for Cancer PhD from the University of Cambridge.
Samantha has always had a keen interest in encouraging young people into STEM and making science accessible to the general public. As a trustee, she is keen to support the Science Council's strategic priorities and highlight its important role in society.
Mark Finnie (Honorary Treasurer) (2018-2022)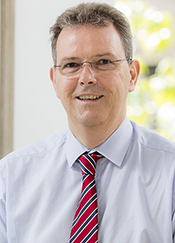 Mark is a member of the Chartered Institute of Management Accountants and is Executive Head of Finance at the Institute of Biomedical Science (IBMS). As a member of the senior management team he participates in setting the strategic direction for the organisation and making sure a sustainable business model is in place. He supports the trustees to make sure there are suitable governance arrangements and financial controls in place.
He started his career with a number of finance roles in the NHS. He then moved into the charity sector to work with an organisation involved in skills development in the engineering sector. He was Head of Finance at a trade body for UK residential mortgage lenders before moving to the IBMS.
He has been the Science Council's Honorary Treasurer since June 2019. Download the Honorary Treasurer's role description.
Dr Paula Haynes (2020-2023)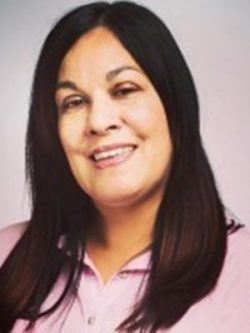 Paula is a Risk Manager and Board Advisor with a background in International Banking and Asset Management covering 25 years. Specialist areas include Financial Markets, Credit and Operational Risk, Business Resilience, Governance and Regulatory Affairs. She has a track record in the implementation of Risk frameworks and related quantitative models and Technology.
Paula has wide-ranging experience from a variety of organisations including HSBC, Goldman Sachs, the Bank of England, the Department for Education, KPMG and Deutsche Bank. Paula is the European Chief Risk Officer for the US Investment Bank and Wealth Manager Stifel Financial Corporation.
She is also an Independent Board Member for the Guildhall School of Music and Drama and an Ambassador for Women on Boards. Her interests include Science and Technology, the Arts, Education, and promoting Inclusion. Paula has a PhD in Space Plasma Physics from Imperial College and a BSc in Physics from Kings College London.
Alison Hemsworth (2021-2024)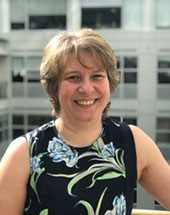 Alison is a pharmacy technician registered with the General Pharmaceutical Council. Through her work with the NHS she has led on many high-profile national projects relating to community pharmacy; the most notably, the introduction of the Community Pharmacy Seasonal Flu Vaccination Service.
Alison is an Honorary Visiting Senior Fellow in Pharmacy Policy at the University of Bradford. This involves providing lectures to undergraduate and post graduate pharmacists and serving as a member of the School of Pharmacy and Medical Sciences External Advisory Board.
In addition to professional qualifications Alison has a MSc in Leadership and Management in Health and Social Care from the University of Leeds and a Foundation Degree in Pharmacy Services and Medicines Management from the University of Huddersfield.
Alison has been a finalist in both the Women in the City Future Leaders Award and Similarly the Association of Pharmacy Technicians UK (APTUK) Leadership Award.
Alison is a member and Fellow of APTUK.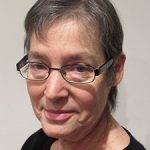 Ruth Kaufman is a Companion of OR (Operational Research) and a former president of the OR Society. She graduated with a BA in Maths (as a Social Science) from the University of Sussex in 1974, and worked in OR and other management functions in London Transport and London Electricity before joining the Department of Health as a Principal OR Analyst. She moved on to lead the OR Group at the UK Export Credits Guarantee Department (ECGD), and was Chair of the Government OR Service for two years. Before retiring from government in 2008, she was a member of ECGD's Executive Board, as Head of Strategy, Change and OR. Ruth was a co-founder of the Pro Bono OR initiative where she continues to play a leading role. She is a trustee of Humanists UK and also currently Chair of the EURO Working Group on Practice of OR, adviser to the Finance Committee of the National Federation of Women's Institutes, and undertakes a variety of other activities including freelance consulting. She was awarded an OBE for "Services to Operational Research" in the 2016 New Year's Honours List.
Rachel Lambert-Forsyth (Diversity Champion) (2019-2023)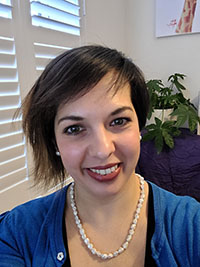 Rachel Lambert-Forsyth is Chief Executive of the British Pharmacological Society (BPS) and Managing Director of BPS Assessment Ltd. Working closely with the BPS Council and senior leadership team, Rachel is responsible for delivering the vision, mission and strategy of the British Pharmacological Society, and its subsidiary companies.
Having graduated from the University of Plymouth with a BSc (Hons) Marine Biology and Coastal Ecology followed by a MSc in Sustainable Environmental Management, she moved to London and started work at the Royal Society of Biology in an entry level office role but rose quickly through the ranks, holding the position of Director of Membership and Professional Affairs at the Royal Society of Biology from 2017 - 2020. In previous roles she has led education policy and outreach initiatives, including advising the government on the 2012 National Curriculum review and more recently appointed as a Panel member of the Technical Level (T-Level) Panel in healthcare science.
Rachel has 12+ years' experience working in the professional body sector and is an elected Chartered Fellow of the Royal Society of Biology (CBiol FRSB). She is a Trustee of the Royal College of Nursing Foundation, where she is currently Chair of their Grants Committee, and has previously been a Governor of 2 Good Lower schools in Bedfordshire.
Philippa Martinelli (2020-2023)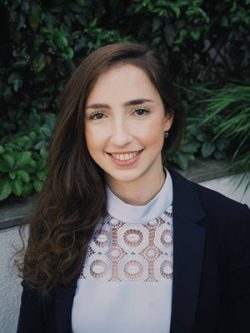 Philippa is an Independent Advisor, working with international governments, regulators and businesses in the Financial Services and Technology space. She engages globally to reduce market access, policy and regulatory barriers for businesses and to promote collaboration and competition.
As a Board member, investor and business advisor, Philippa supports companies with strategic development, building partnerships and scaling internationally. She leads on initiatives including FinTech Bridges for the UK Government and consults on implementing approaches to innovation.
Philippa holds a Masters in Physics (First Class Hons.) from Imperial College London and conducted research in Biophysics at the EPFL in Switzerland. She is passionate about driving collaboration at the intersection of science, business and innovation policy. Since beginning her career with Merrill Lynch, Philippa's work has spanned financial services, entrepreneurship, international business development, policy, and corporate innovation in both Europe and Asia Pacific.
Dr Arthur Nicholas FIScT FRSB (2018-2022)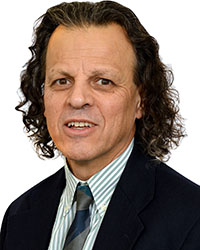 Arthur is Vice President of the University Bioscience Managers' Association (UBMA). As an executive committee member for the Institute of Science and Technology (IST) he currently serves as its Education Officer and is Chair of its Education Board; he is a Specialist Advisor to the National Technician Development Centre.
During a long career as a professional Scientist and Management practitioner at the University of Manchester, Arthur became highly knowledgeable of and skilled in the effective delivery of research, teaching and professional services in the UK's Higher Education Institution (HEI) sector. He is a Fellow of both the Royal Society of Biology (RSB) and IST and a Chartered member of the Institute of Occupational Safety and Health (IOSH).
Arthur has well established, productive working relationships within a number of professional bodies including the Royal Society of Biology (RSB), the Universities Safety and Health Association (USHA) and the UBMA. Working with such professional bodies, Arthur has actively contributed to shaping best practice and achieving, HEI sector wide, advances; notably in enhancing the professionalism, employability and career progression prospects of technical staff and in the development of safe & sustainable laboratories.
Jane Pritchard (2021-2024)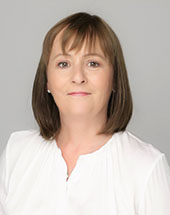 Jane is the Chief Executive of the Association for Clinical Biochemistry & Laboratory Medicine (ACB).  She is leading the delivery ACB's strategy and ambition to become the voice of laboratory medicine representing and influencing the interests and professional development of healthcare scientists with government, industry, media and patients. Core themes of the strategy which underpin all the association's activities are innovation, environment and inclusion.
Prior to ACB Jane was a Director at responsible business charity, Business in the Community, leading on community impact, high street regeneration and social enterprise support.  During this period she created and delivered an Olympic legacy programme supporting social enterprise growth to create more than 5000 jobs and over £400m in economic growth.
Additionally, Jane is a non-Exec Board Member of Impact Hub Kings Cross CIC,  part of a global support network for mission based enterprise delivering positive social and environmental outcomes aligned to the UN Sustainable Development Goals (SDGs).
Catherine Ross CSci (2020-2023)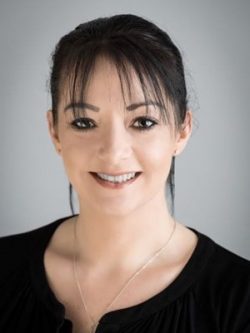 Catherine is a Chartered Scientist and Clinical Scientist and has worked within the NHS for over 25 years. She is currently the Chief Healthcare Science Officer at Scottish Government, previously having held the role of Scientific Lead at the Office of the Chief Scientific Officer for NHS England, and has spent most of her clinical career specialising in Cardiac Ultrasound.
She has been actively involved in her professional body for over 20 years and has held a number of Board level positions including President of the Professional Body for Cardiac Scientists (SCST), and during that time was also a member of the Academy for Healthcare Science Professional Body Council and the Council of the British Cardiovascular Society.
Catherine is also active in the European Society of Cardiology (ESC) is currently a Board member of the (ESC) Association of Cardiovascular Nursing and Allied Professionals (ACNAP), Chair of the ACNAP Membership Committee, co-chair of the communications committee, member of the Taskforce for Allied Professionals and member of the Scientific Programme Committee.
Catherine has led and been involved in a number of STEM initiatives aimed at inspiring children and in particular females to pursue a career in science and is a champion for equality and diversity in Science.
Lorraine Turner (2021-2024)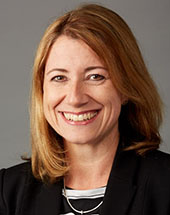 Lorraine is currently the Accreditation Director at the United Kingdom Accreditation Service, UKAS, where she is responsible for setting, driving and maintaining technical policy, customer service standards and management of business risks. Lorraine also oversees the external affairs and international technical engagement strategy for UKAS and leads the development of new accreditation services to ensure they meet the highest technical standards.
Lorraine is a Chartered Chemist and started her career as an analytical chemist before joining UKAS in 1995. Since then, she has held numerous roles working across many scientific disciplines to develop and deliver accreditation to support policy, regulation, and business. Lorraine joined the UKAS Board in 2012, and she also sits on the Board of the International Laboratory Accreditation Cooperation and is Chair of the ILAC Inspection Committee.
Lorraine has extensive experience providing advice to government on scientific and policy matters. She is a member of the Forensic Science Regulator's Advisory Council, DIT Technical Barriers to Trade working group, and since the pandemic has worked very closely with DHSC to advise on laboratory competence for Covid 19 testing.  Until recently she was a member of the Laboratory Expert Group for the World Anti-Doping Agency.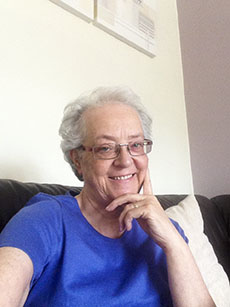 Joan is a Fellow of the Institute of Science & Technology (IST) and currently operates as their Finance Officer and Deputy Chair. The IST is one of the Science Council's Member Bodies, licenced to award registration at RSciTech, RSci and CSci levels. She is involved in developing strategy for the Institute, controlling finance and administration functions and acts as an external representative for them. Prior to taking up her role with the IST, Joan's career was spent in Higher Education at the University of Manchester. She joined them from school as a Junior Technician and spent 32 years with them, finally leading technical services at school/faculty level, and latterly managing the school/faculty finance and extensive research grants portfolio. She is committed to the development of career opportunities for technical staff and is passionate about initiatives that enhance the professionalisation of the technical workforce. Having spent most of her professional career working within the technical community, she is keen to champion professional registration across this often-undervalued workgroup to help them to gain the recognition that their expertise and skills deserve. Joan holds a BA and MBA and has recently been invited to sit on the Board of Trustees for the new National Technician Development Centre.
Upcoming Board Meetings
The Science Council Board of Trustees delegates various functions to its three sub-committees:
Registration Authority
The Registration Authority advises the Science Council Board on matters relating to the four professional registers and is responsible for upholding the registration standards. Members of the Registration Authority are employees or volunteers from Licensed Bodies who have expertise in registration and licensing standards and practice. All members are appointed by the Board of Trustees. The Chair of the Registration Authority attends Board meetings in their capacity as Chair of the Committee.
Dr Hilary Jeffreys CSci (Chair of the Registration Authority)
Paul Ashford CSci
Pete Barratt CSci
Kevin Bown CSci
Vicky Collett CSci
Dr Samantha Cooper CBiol
Katy Grundy
Tahmina Hussain CSci
Richard Needham CSciTeach
Brenda Peters CSci
Jocelyn Price CSci
Joan Ward
Leisha Watson
Observers from the Engineering Council and Society for the Environment are invited to attend Registration Authority meetings.
Download the Registration Authority's Terms of Reference.
Finance, Audit and Risk Committee
The Finance, Audit & Risk (FAR) Committee helps the Science Council Board meet its responsibilities with regard to financial systems and controls including regulatory and statutory compliance and risk management. The Committee is composed of trustees, who may be independent members, and non-trustee independent members. Non-trustee independent members are appointed by the Board and have recent, relevant financial and/or accounting expertise. The Chair of the FAR Committee is an independent member and attends Board meetings in their capacity as Chair of the Committee.
Dr Chris Westcott (Independent Chair)
Ian Bong (Independent member)
Dariel Burdass (Trustee)
Mark Finnie (Trustee and Honorary Treasurer)
Paula Haynes (Trustee and Independent member)
Ruth Kaufman (Trustee)
Professor Patrick Kniveton (Independent member)
Dr Arthur Nicholas (Trustee)
Lorraine Turner (Trustee)
Download the Committee's Terms of Reference.
Nominations Committee
The Nominations Committee provides, develops and maintains formal, rigorous and transparent procedures for Board and other key appointments. All Committee members are trustees of the Board.
Philippa Martinelli (Chair)
Rachel Lambert-Forsyth
Catherine Ross
Download the Nominations Committee's Terms of Reference.
Interested in volunteering with us?
If you have an interest in a particular governance area and would like to explore current vacancies, please visit our vacancies page or contact Oli O'Hanlon.
Download the trustees' role description.
Board & Trustee FAQs
What does the Board and its trustees do?
The role of the Board of Trustees is to:
ensure that the Science Council has a clear strategic focus
ensure that the Science Council fulfills its charitable objectives
ensure that the Science Council complies with its legal and regulatory requirements
act as guardians of the charity's assets, both tangible and intangible, and ensure the financial stability of the organisation
monitor and hold management to account
Charity trustees must also comply with the following duties under charity law:
ensure the charity is carrying out its purposes for the public benefit
comply with the charity's governing document and the law
act in the charity's best interests
manage the charity's resources responsibly
act with reasonable care and skill
ensure the charity is accountable
What is the time commitment?
Trustees serve for an initial three-year term.
There are normally four board meetings per year, held quarterly and set around the charity's financial reporting cycle. Board meetings last approx. 3 hours.
In addition to formal meetings, trustees may also be required to serve on individual board subcommittees, working groups or be invite to represent the Science Council at external meetings and events.
Trustees are expected to attend the Annual General Meeting, which is normally held in June or July.
It is every applicant's responsibility to receive consent from their employer, if necessary, that it is willing to release the applicant for the time commitments involved.
Who is eligible to stand for election?
Anyone can become a trustee of the Science Council as long as they have the energy and commitment for the role. It is worthy noting that sixty percent of Elected Trustees will come from Member Bodies. They will be either members or employees. Up to 40% of Elected Trustees will come from outside the membership and must not be employees or members of Member Bodies.
Trustees are elected by our Member Bodies, with each Member having one vote. Ballot forms containing the name and other relevant details of candidates for election are sent to every Member Body of the Science Council at least four weeks prior to the date of the Annual General Meeting.
What type of people is the Board looking for?
The Board values diversity and actively encourages applications from a wide range of backgrounds and roles to stand for election.
It is not necessary to have previous board/trustee experience as support will be provided. All you need is to have the interest, time and energy to commit to the role.
What information will you need to provide?
Applicants will be asked to provide details of their current post and summary of their career to date; a personal statement; a summary of their suitability to join the Board, and an up-to-date photo. This information will be circulated to Member Bodies to provide them with the necessary information to make a decision on your suitability for the role.
What is the deadline to submit applications?
The deadline to submit an application for the 2022 election will be confirmed shortly.
What happens after an application is submitted?
After the application deadline, the Nominations Committee will review the applications received against the Board's skills requirements. The Committee will then make a recommendation to the Board, which will then put forward candidates to election.
What support will new trustees receive?
New trustees are expected to participate in trustee induction sessions. This will include meeting with the Chief Executive, Governance Manager and the Chair of the Board. New trustees will also be invited to attend Board committees to get a better understanding of the work they do in support of the Board. Throughout their term of office, trustee's are encouraged to undertake training, and attend conferences and events to equip them with the knowledge needed to discharge their duties.
For more information about becoming a trustee
If you would like more information on becoming a trustee please contact Oli O'Hanlon.