Benefits of Membership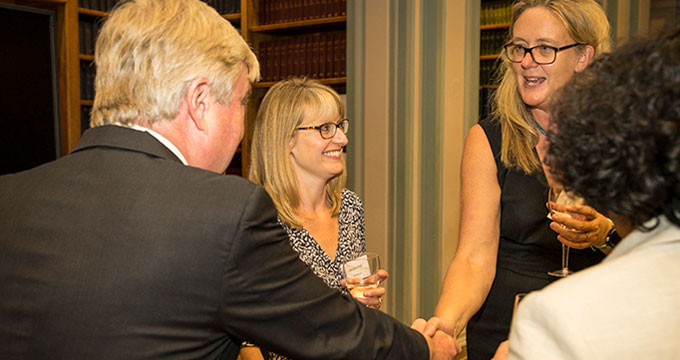 The Science Council is a community of member organisations advancing science through the professional registration of scientists and technicians who meet the highest standard of professional competence and follow an established code of conduct.
The Science Council acts as guardian of the registration standards, managing the registers on behalf of members and licensing them to award professional registration. In order to promote high standards of professionalism across all areas of science, the Science Council works with members to make the registers available as widely as possible.
The Science Council's strength comes from its broad membership across disciplines and professions and an ability to be multi- and inter-disciplinary in its approach. We take an inclusive approach to membership and welcome all qualifying organisations committed to high professional standards in science.
As a Member, your organisation is demonstrating its support for the Science Council, and by doing so, commits to holding the charity's Board of Trustees to account for the delivery of its charitable objects.
Membership of the charity bestows certain rights. These are electing and (in certain circumstances) removing the elected members of the Board, electing the President, electing and (in certain circumstances) removing organisations from membership, approving the appointment and remuneration of the auditors, approving amendments to the annual subscription fee, approving changes to the charity's Royal Charter and Bylaws, and receiving and considering the annual report and accounts of the Council. In addition, Members can nominate individuals for interview and, if selected, election to the Board of Trustees.
Every Member Body has the right to send two representatives to the AGM and to any General Meetings held, to question the members of the Board, and offer help and support in enabling the charity to fulfil its purpose. At any AGM or General Meeting, each Member has one vote.
In addition, every Member is required to appoint a nominated representative to the Science Council and give a written undertaking that the organisation will promote the Object and the interests of the charity, and be bound by all constitutional and regulatory provisions of the charity.
You will have access to a range of opportunities to meet other staff and members of Professional Bodies to share experiences and learn from each other.
There are regular and ad hoc opportunities for CEOs, membership professionals, database users, and many more to enable you to meet and get to know each other.
The Science Council also provides external expert speakers on topics that are of interest to members.
Council meetings allow senor staff and volunteers from across the membership to meet with Science Council staff and trustees.
Learning and information sharing on good practice
Membership gives your team access to networks of other staff and volunteers across the Professional Body sector, such as the CPD Learning Group and the Marketing and Communications Network. These are more formal opportunities to learn from each other and experts in the field to improve the performance of your own organisation and its offer to your members.
Benchmarking among our member organisations helps share standards of good practice and identify areas for improvement.
All member organisations are now expected to engage with our Diversity, Equality and Inclusion programme, through which the Council is encouraging more diversity among professional bodies to improve their quality of decision making and better enable Professional Bodies to support and develop a diverse  and inclusive science workforce.
The Science Council also provides support to address organisational needs and help create an attractive offer for scientists wishing to join a professional body
Collaboration and campaigning
Science Council membership provides a number of forums in which member organisations can share common concerns and collaborate on issues affecting the science community.
Policy and public affairs
The Science Council provides informed and expert advocacy on a wide range of policy issues that impact on the advancement of science and its applications, including consultations undertaken by government departments, parliaments and assemblies, hosting fringe events at party conferences and public lectures and debates.
Membership of the Science Council gives your organisation access to our networks and provides opportunities to explore or enhance your own policy and public affairs activity.
Opportunity to be licensed to award registration
Members can apply to be licensed by the Science Council to award one or more of our registers for professional scientists. Becoming licensed to offer registration and encouraging your members and applicants to become registered helps you grow your membership and retain your members
Registered Science Technician, Registered Scientist, Chartered Scientist and Chartered Science Teacher all recognise professional scientists, independent of discipline and help raise the profile of a career in science.
Find out more about the membership application process, or about becoming a Licensed Professional Body with the Science Council.