RSci Laura Grout, Quality Assurance Manager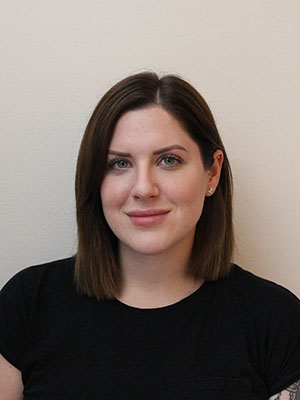 Why did you decide to apply for professional registration?
I applied for the RSci award via the Institute of Water in 2018, when I was working as an Assistant Scientist at Anglian Water's Central Laboratory. Professional registration was heavily promoted and supported within my workplace, and I had previous experience of the process from completing RSciTech registration in 2015.
Professional registration is a means of demonstrating my competence and experience, and that I am working to a high standard of professional practice. It is recognised as a personal accreditation.
Since gaining the RSci award I have been working in scientific quality management, and I have recently moved into the Research Sector. I am now working towards Chartership via the Institute of Science and Technology, to reflect the further knowledge, skills and experience that I have gained.
How has professional registration with the Science Council made an impact on your work or career?
The application process involves a lot of self-reflection. It made me realise how much I have achieved and personally developed as I have progressed through different roles. It has boosted my confidence in my abilities, which has led me to apply for new career opportunities.
Professional registration demonstrates to employers that I have an ongoing commitment to my personal development and professionalism, and that my competence has been assessed by an independent third party. It has really helped me during interviews, as I can readily identify examples of my experiential knowledge and behavioural competencies.
Professional registration has prompted me to get involved in networking opportunities such as the Technician Commitment initiative in my workplace.
What do you value most from being a member of your professional body?
Being a member of a professional body provides opportunities to attend events, network with other professionals, and keep up-to-date with current affairs. My professional body also requires me to keep CPD, which encourages me to keep learning, seeking out challenges and documenting my achievements.
What messages do you have for other scientists and science technicians about how professional registration has helped you to be recognised and progress in your field?
Professional registration is increasingly being promoted by scientific organisations, and gaining this award has helped raise my profile. The application process also helped me to identify areas for improvement, and prompted me to seek out opportunities to gain more experience.
When you first look at the application form, it can seem a bit daunting, but actually the most difficult part is identifying the examples you want to use to demonstrate the competencies. The process is really positive, and there is a lot of support available. I would encourage anyone who is thinking of applying to do so.