Registered Scientist (RSci)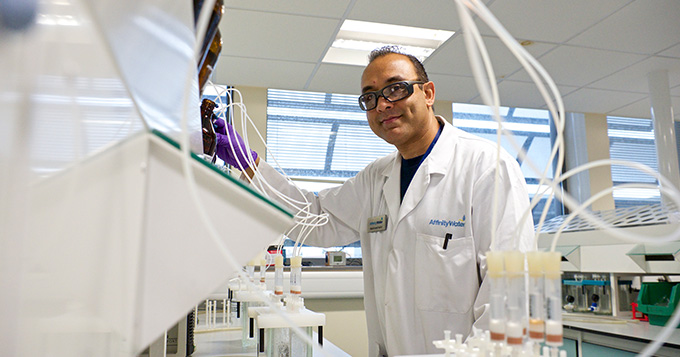 Registered Scientists can be found in a huge variety of scientific and higher technical roles. They apply their skills and knowledge whilst working autonomously and have the ability to resolve problems and identify, review and select appropriate techniques, procedures and methods.
Once registered, you must maintain your status through meeting continuing professional development (CPD) requirements each year. As you progress in your career and gain more responsibility and experience, you may want to apply for Chartered Scientist.
Meet some of our other Registered Scientists
How do I become a Registered Scientist?
Applicants need to demonstrate their competence across five areas by providing examples from your working life, usually within the last five years, that illustrates how you have met each standard. This is then assessed either online or in a face to face interview.
An applicant for Registered Scientist will need to explain how they meet the below competences.

Application of knowledge and understanding
Develop, maintain and extend a sound theoretical approach to application of science and technology in practice.
Apply underlying scientific concepts, principles and techniques in the context of new and different areas of work.
Analyse, interpret and evaluate relevant scientific and technology information, concepts and ideas and to propose solutions to problems.
Work autonomously while recognising limits of scope of practice.
Take responsibility for safe working practices and contribute to their evaluation and improvement.
Promote and ensure the application of quality standards.
Take responsibility for planning and developing courses of action as well as exercising autonomy and judgement within broad parameters.
Demonstrate effective and appropriate communication skills.
Demonstrate interpersonal and behavioural skills.
Demonstrate productive working relationships and an ability to resolve problems.
Identify, review and select scientific techniques, procedures and methods to undertake tasks.
Contribute to the organisation of tasks and resources.
Participate in the design, development and implementation of solutions.
Contribute to continuous performance improvement.
Comply with relevant codes of conduct.
Maintain and enhance competence in own area of practice through professional development activity.
"Having the recognition as a Registered Scientist has raised my profile as a professional by acknowledging my commitment to excellence and continuing professional development."

Paul Lee, RSci