Andy Lee CSci, Technical Team Leader, Food Sciences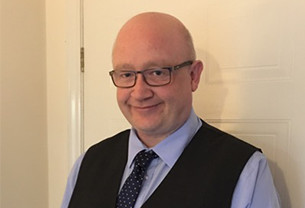 "Since becoming registered I have noticed that I do feel more confident in my skills and abilities."
I applied for registration to demonstrate the value of my experience and skills beyond formal qualifications. I felt this would be important within and outside of my current organisation.
How professional registration enhances my career
Since becoming registered I have noticed that I do feel more confident in my skills and abilities. It's easy to take for granted things you find easy and simple to do day to day, which others value highly. I also feel more confident about demonstrating my abilities and skills in written form which is invaluable for regrading or applying for other posts.
Being a member of a professional body
I started the process with a professional body which over time I felt wasn't right for me. So I transferred my Registered Scientist (RSci) registration to the Royal Society of Biology (RSB); a prestigious organisation that is well respected in the academic environment and adds immense value to my membership. I was recently successful in my application for CSci through the RSB which has been a wonderful achievement I value very highly.
If you are thinking about becoming a Chartered Scientist…
I would say go for it! In the current political environment anything you can do to demonstrate your skills and employability is a very worthwhile thing to do. Also the personal rewards and sense of achievement is well worth the form filling too!
Some great advice I would share is to make sure you have someone else check your form before you submit, as sometimes it's easier for someone else to sell your experience and skills!
Helping technicians to become registered
After I became RSci I decided I wanted to help people achieve professional registration and I worked hard in my campus to encourage people to apply. I contacted my professional body and the Science Council to volunteer to become an assessor. The assessment process is something I do in my own time and I find it one of the most rewarding things I have done in my career.
The face to face assessments are especially great, when you can help people to think of examples of their work which are much better than the ones they have written; that is very satisfying. It just feels to me like I'm helping technicians to become more recognised as independent scientists which is something I believe passionately in.
Become professionally registered
Have you been inspired by Andy Lee? Find out how to apply to become a Chartered Scientist (CSci) here.