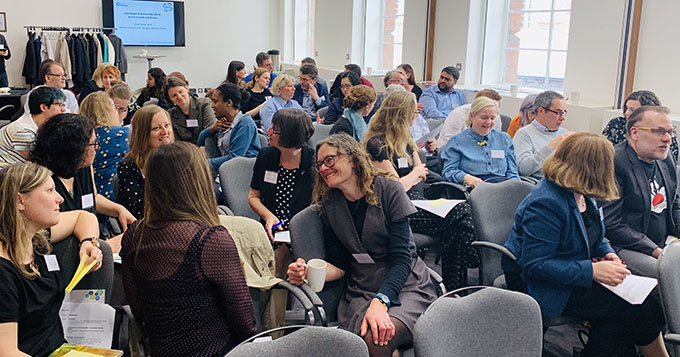 Education and training, course accreditation and examinations workshop
By invitation only
This event aims to support diversity and inclusion (D&I) progress across science and engineering professional bodies that use the D&I Progression Framework. It is organised by the Royal Academy of Engineering and the Science Council.
The workshop will focus on developing professional body capability to increase D&I in education and training, course accreditation and examinations by exploring challenges, sharing good practices and planning for change. The workshop will also introduce the framework.
Additionally, delegates are invited to book a one-to-one buddying session between 10.00am and 10.30am with representatives from professional engineering institutions and science bodies that have used the progression framework in the past.
The workshop is part of the wider work carried by the Progression Framework Implementation Group (PFIG) and is a follow up to another workshop the Royal Academy of Engineering and the Science Council organised on 16 May that covered D&I in grants, prizes and awards.
Managed by the Royal Academy of Engineering and Science Council, the PFIG has been established to help engineering and science professional bodies make progress against the D&I progression framework. The group brings together resources, case studies and blog posts and periodically organises workshops and other events to develop professional body capacity to develop good practice and make progress across all eight areas of the framework, including prizes, awards and grants, and education and training, accreditation and examinations.
Tickets
The event is free to attend but registration is required. Register to attend here.
If you have any questions, please contact Brian Wagenbach, Member Engagement Manager at the Science Council.
Date
16.09.19
Hosted by
Science Council and the Royal Academy of Engineering