Diversity Framework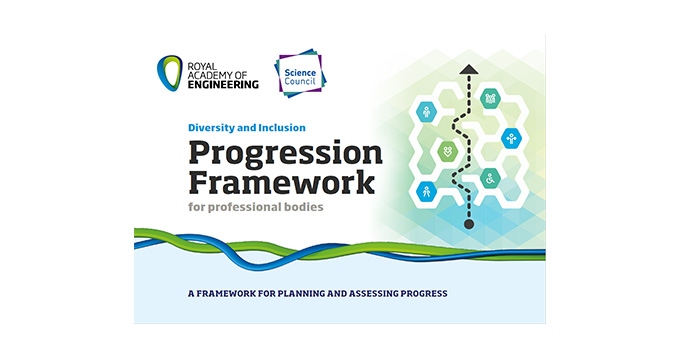 The Science Council and the Royal Academy of Engineering have launched a framework, the first of its kind, to help professional bodies assess and monitor their progress on diversity and inclusion.
Professional bodies play an important role in supporting scientists and engineers throughout their careers, recognising and upholding their professional standards as well as providing continuous professional development. The new progression framework builds on the Engineering Diversity Concordat; and the Science Council Declaration on Diversity, Equality and Inclusion and centres on identifying diversity and inclusion practice in relation to eight functions common to professional bodies. It gives professional bodies the opportunity to assess each of these functions against a four-level maturing model. The aim is to support discussion, initiation, planning and assessment of diversity and inclusion work.
The Framework is available by emailing diversity@sciencecouncil.org. There is also an accompanying leaflet, which explains the framework in more detail.
"The Academy is very pleased to have the opportunity to build on this through collaboration with the Science Council so that we can jointly address diversity and inclusion issues across the whole STEM landscape. Professional bodies form the backbone of the engineering profession and we intend that this framework will provide them a clear and transparent tool to make a step-change in improving diversity and inclusion."

Philip Greenish CBE, Chief Executive of the Royal Academy of Engineering
To find out more about the framework and how to adopt it at your organisation, get in touch.