Diversity and Inclusion Progression Framework 2.0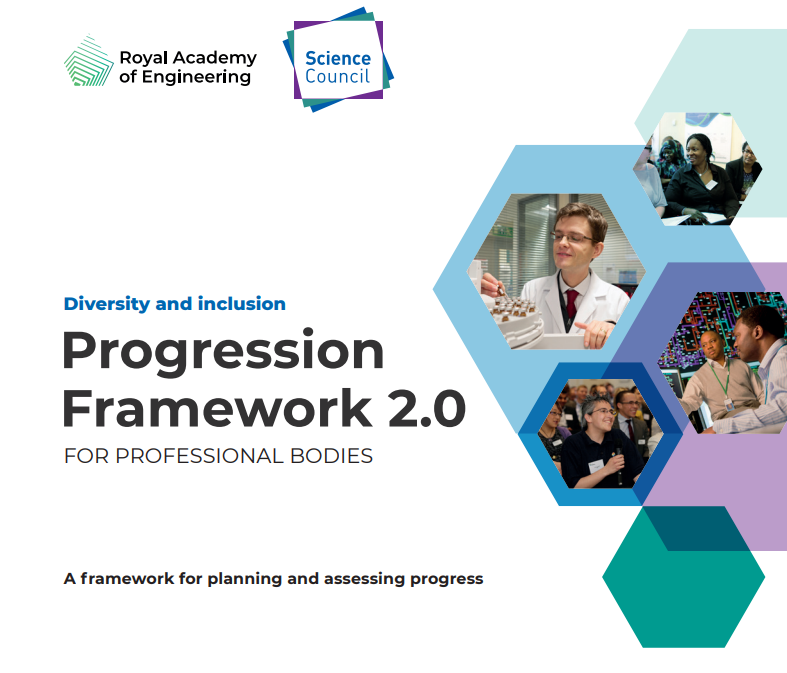 Diversity and Inclusion Progression Framework 2.0
The Diversity and Inclusion Progression Framework 2.0 has been updated for 2021. Here you will find the Progression Framework 2.0 Guidance and here you will find the Progression Framework 2.0. The Framework is a tool for professional bodies to assess and monitor their progress on diversity and inclusion. Developed in collaboration with the Royal Academy of Engineering, this is a key element of the support available for Science Council member organisations, as they seek to embed diversity in their strategies and planning.
Professional bodies play an important role in supporting scientists and engineers throughout their careers, recognising and upholding their professional standards as well as providing continuous professional development. The new progression framework builds on the Engineering Diversity Concordat; and the Science Council Declaration on Diversity, Equality and Inclusion and centres on identifying diversity and inclusion practice in relation to eight functions common to professional bodies. It gives professional bodies the opportunity to assess each of these functions against a four-level maturing model. The aim is to support discussion, initiation, planning and assessment of diversity and inclusion work.
To find out more about the framework and how to adopt it at your organisation, get in touch.