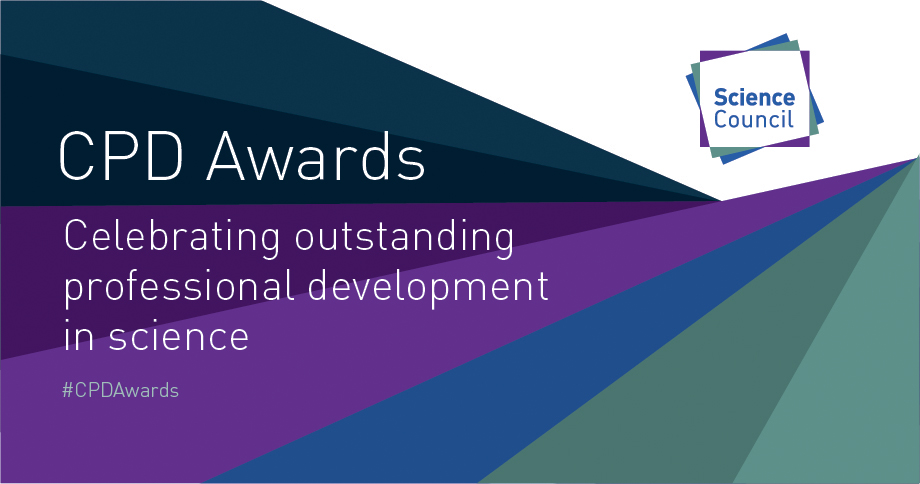 CPD Awards 2020: Join us
The Science Council's CPD Awards are back for 2020 to continue the celebration of outstanding CPD.
While this year we cannot be together in one room to celebrate outstanding professional development in science, we continue to celebrate the success of our registrants. Instead of announcing the results of the CPD Awards 2020 at a face-to-face ceremony, this year we are bringing our celebration online.
From 3rd November 2020, join the Science Council on our website and social media channels where results of the Awards will be announced, winners will be met, and our celebration of outstanding CPD will continue.
Join in on the celebrations and follow along on our Twitter and Linkedin:
Find the timeline below: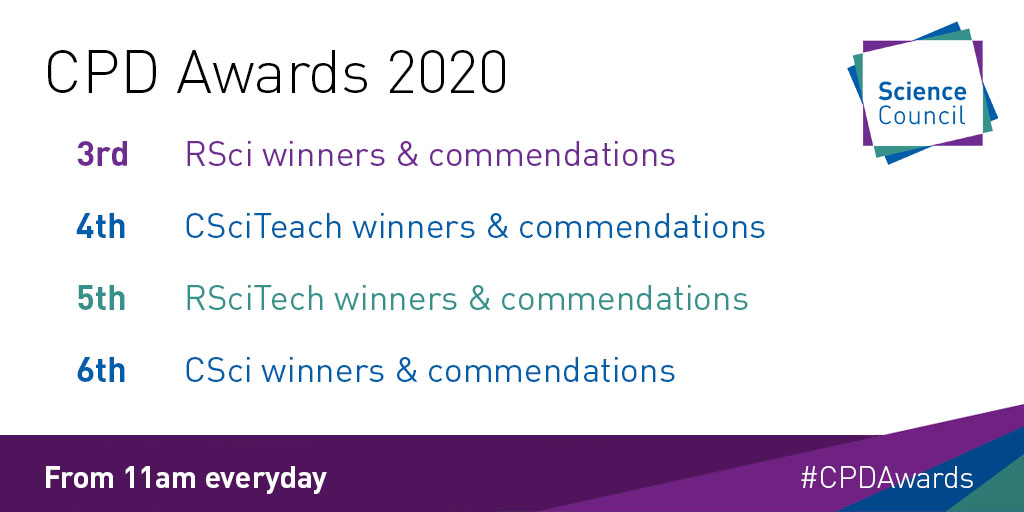 The CPD Awards are designed to celebrate outstanding professional development in science, showcasing examples of good practice and continuous improvement. They celebrate the professional development efforts and achievements of registrants across the four Science Council registers: Registered Science Technician (RSciTech), Registered Scientist (RSci), Chartered Scientist (CSci) and Chartered Science Teacher (CSciTeach).
Read about the 2019 CPD Awards winners and commendations on our website.
Date
03.11.20
Hosted by
Science Council