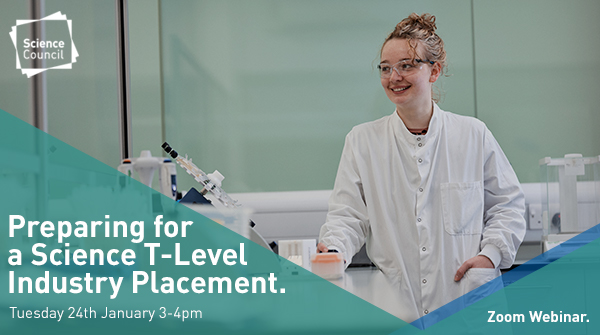 Preparing for a Science T-Level Industry Placement
This event is for employers thinking about hosting a T-Level Placement.
We will be breaking down where to find information about industry placements and how to build relationships with colleges.
We also want to hear from employers about how they onboard new starts and how we can help support new placement students!
Tuesday 24th January, 3pm – 4pm
Zoom Webinar register here
Date
24.01.23
Hosted by
Science Council