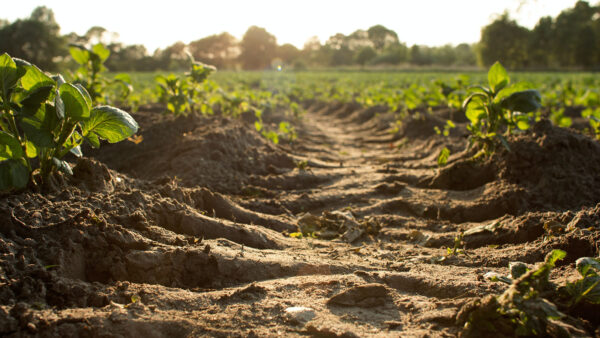 Zoom into Soil: Early Career Researchers
Zoom into Soil': Celebrating the Work of Early Career Researchers – Wednesday 9 June 12-1pm
The British Society of Soil Science (BSSS) is delighted to announce the latest webinar in the lunchtime series of Zoom into Soil. Zoom into Soil: Celebrating the Work of Early Career Researchers, hosted by BSSS' European Journal of Soil Science (EJSS), will take place on Wednesday 9 June from 12.00 to 1.00pm and is free of charge for all delegates.
Zoom into Soil: Celebrating the Work of Early Career Researchers will be chaired by Dr Xavier Portell-Canal, a Research Fellow at Cranfield University, and will feature Laura Schnee, a Doctoral Candidate student at the University of Bremen, and Lorenzo Rossi, a Research Fellow at the University of Milan, with their presentations, Rethinking scientific publishing: a perspective from the next generation of soil scientists and Mental health is not optional: solution-driven thoughts on wellbeing in academia.
The webinar is a follow-on discussion to the letter written to the EJSS Editor by Early Career Researchers with a title Bypass and hyperbole in soil science: A perspective from the next generation of soil scientists (https://onlinelibrary.wiley.com/doi/10.1111/ejss.13064).
In her presentation, Laura Schnee will invite you to see scientific publication as a means for exchange and debate rather than solely collecting publications in prestigious journals. She will explain how early career researchers encourage the exploration of new models of publishing to realise minimal costs both for readers and authors while maintaining high-quality peer-review.
Research Fellow, Lorenzo Rossi, will explain how in the last decades, incidence of mental health issues and awareness of mental wellbeing has constantly raised among graduate and postgraduate students, but also in established researchers. Research quality and innovation are critically dependent on human creativity, brought about by a healthy work environment. The mental health burden of the scientific actors is threatening the pillars of the knowledge society.
Lorenzo will introduce reflections sourced by an international network of early career researchers in soil science, suggesting possible actions that can be taken by everybody involved in the scientific process.
To book a place at the seminar visit Go To Webinar:
https://attendee.gotowebinar.com/register/3388426970784598287
BSSS will host their next webinar on 7 July, with further monthly dates and registration details to be announced.
Date
09.06.21
Hosted by
BSSS