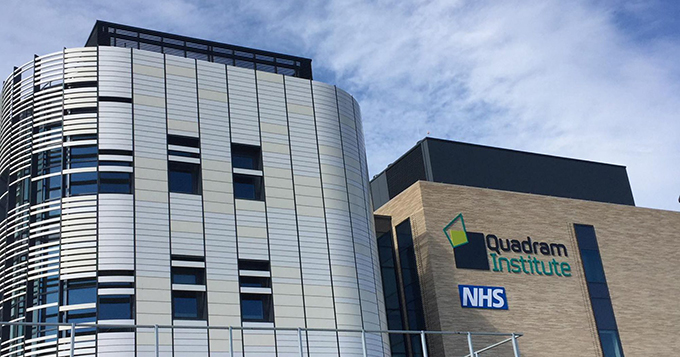 Research, Translation, Innovation and Learning
Date: 9th September 2019
Venue: John Innes Conference Centre, Norwich, NR4 7UA
A free to Higher Education (HE) conference on 9th September is showcasing innovative developments at Norwich Research Park (whose resident partners are the Earlham and Quadram Institutes, John Innes Centre and Sainsbury Laboratory) and the University of East Anglia. One stream focuses on technical roles and careers, with sessions on the Technician Commitment in John Innes Centre, on technical roles in research institutes (including at the Wellcome Sanger Institute), the latest support tools from the National Technician Centre, and updates from the Institute of Science and Technology.
Other sessions and tours cover the design and operation of the new Quadram Institute (which researches the interactions of food, digestion and health), and the University of East Anglia's Bob Champion and new multi-disciplinary STEM teaching Buildings. There will also be information about designing and operating facilities for successful translational research, with Glasgow and Norwich case studies, discussion sessions and the launch of an UKSPA special interest group on the topic. Other topics covered include effective design and use of space for collaborative and flexible working; best practice containment and ventilation; and sustainable labs.
The conference is co-organised by S-Lab and the UK Science Park Association (UKSPA) with free tickets for HE and research institute staff, and UKSPA members. The Science Council is a partner of S-Lab.
Tickets and further information
Find out more about the UKSPA/S-Lab Conference here including the programme.
Date
09.09.19
Hosted by
S-Lab and the UK Science Park Association