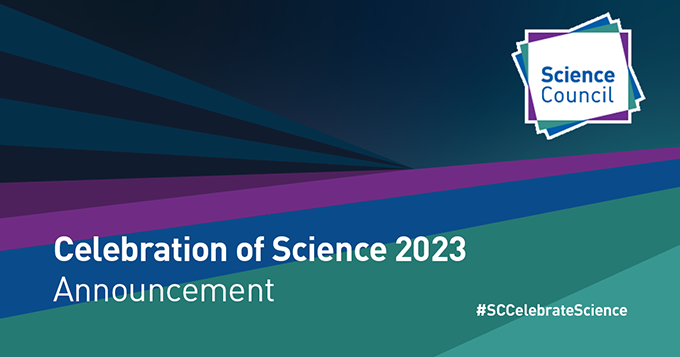 Celebration of Science 2023 announcement
The Science Council Celebration of Science took place at Thinktank, Birmingham science museum on Wednesday 15th November 2023. This event celebrated the achievements of CPD Award winners, recognised volunteer contributions and applauded apprentices and their journey.
We were delighted to welcome Dr Becky Smethurst as the keynote speaker. Dr Smethurst is an astrophysicist, author, science communicator and Royal Astronomical Society Research Fellow at the University of Oxford. She has been awarded numerous prizes for her research and science communication efforts in recent years. In her keynote, Dr Smethurst offered a unique perspective on combining being a science communicator with being an active researcher.
The event was followed by a networking reception and provided the opportunity to connect with fellow registrants from across the science disciplines, as well as individuals from the professional body community, industry, academia and government.
This Year's CPD Award Winners:
Celebrating outstanding professional development in science
Volunteer Recognition:
Celebrating outstanding contribution to science
Bernard Gudgin CSci
Dr Hilary Jeffreys CSci
Dr James Fox CSci
Kevin Bown CSci
Laura Grout CSci
Laurence Dawkins-Hall CSci
Nicole Phillips RSci
Pat Kingston RSci
Pete Barratt CSci
Priya Maharaj CSci
Sheri Scott CSci
Stephen Franey MBE CSci
Late Valerie Gordon RSci
Apprentice Awards:
Celebrating the apprentice and registrant journey
Darrell Cobon RSci
Olivia Waugh RSciTech
Rodzers Zalitis RSciTech
Sophie Galloway RSci
A huge congratulations to the 2023 CPD Award winners and for their continued professional development. We also extend our biggest thanks to the volunteers and recognise their outstanding contributions to science. Lastly, we would like to celebrate the apprentices and wish them the best on their journey.
Keep an eye out on social media and our website as we will be highlighting the stories of the winners and their top tips in the coming weeks.
The annual CPD Awards celebrate the continuing professional development (CPD) carried out by registrants from across the Science Council registers:
Inspired by our CPD Award winners? Begin your application for professional registration here.
Thank you
The Science Council would like to thank all of our speakers and member organisations for their support in hosting this event.
We would also like to extend a warm thank you to Thinktank Birmingham Science Museum, for their generosity in enabling guests to visit the museum free of charge and for providing the wonderful venue.