CPD Awards 2022: Top Tips
Laura Smith RSciTech Winner
Science Technician at a Sixth Form College
Andrea Brown RSciTech Commendation
Senior Chemistry technician at a Grammar School.
In a typical day I will prepare practicals and deliver them to the labs for the teachers (and clean up afterwards); I will advise on H&S issues associated with the chemicals; I prepare Chemical solutions and acid dilutions; I maintain the lab equipment and ensure each lab is fully stocked; I check upcoming practicals and co-ordinate with the teachers; I ensure chemicals are stored safely and maintain the stock list; I am responsible for ordering.
I applied for the CPD award after seeing it advertised and discussing the pros and cons with my Head of Department. As I already maintain a CPD log for my RSciTech registration, it seemed to be a logical step to apply for the CPD award. I just had to transpose my own records onto the application form. The process of applying helped me to focus on why I was doing the CPD. I had completely forgotten that I had applied so was shocked to hear that I had firstly made it to the short list and even more surprised to hear that I had a commendation! I am hoping that this achievement will help to raise the profile of technicians and support staff in school.
Top tips:
CPD must be relevant. I check CLEAPSS What's New regularly because this is where the most up to date information on H&S and good practice can be found. I have been a technician for 12 years, but I found the CLEAPSS H&S course valuable as it highlighted areas where we could be doing things more safely, but it also confirmed areas where I was doing the right thing. Recently we decided to resurrect the science club, so I did an online workshop on setting up a STEM club to get some ideas on how to approach it.
CPD doesn't have to be complicated, time-consuming or expensive. Something as simple as participating in technician forums can be invaluable as there is such a wealth of expertise and experience to call upon and I can also offer advice to less experienced technicians. I also recommend the ASE online TechMeets as this an opportunity to discuss ideas with technicians from around the country – we all do more or less the same practicals so it is helpful to find more reliable methods and discuss the methods that are used in your school.
CPD can include activities outside your normal role. I help to run extra-curricular clubs (tennis, badminton and science) which helps me to engage with the students outside the lab in a more relaxed environment and also allows the students to see that technicians are more than just the people that pop in and out of their lessons with trays of equipment.
Rachel Chilton RSciTech Commendation
Physics Technician at a Grammar School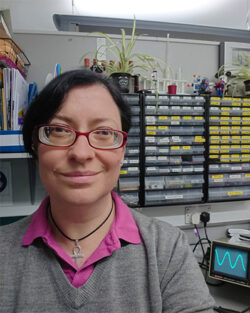 As well as preparing and maintaining all the equipment for Physics practical lessons, I research and trial experiments and advise the teaching staff on matters of health and safety. I also have full responsibility for running two weekly lunchtime STEM clubs for key stage 3 students.
I applied for the CPD awards as I felt it would be a useful exercise to sit down and really think about my CPD and identify what the outcomes have been over the past year. I never expected to receive any award and I am utterly thrilled to have been recognised.
Top tips
Think about what you want your CPD to achieve. Look at your PDR targets, or think about your personal or professional goals and find CPD activities that can help you to achieve them.
Keep records as you go. Even if it's just a few brief notes on when and what the activity was which you can then expand when time allows, this makes it much easier to keep track of your CPD rather than leaving it until the end of the year, when you might forget some activities.
Reflect on your CPD. CPD is much more effective if you take the time to reflect on what you achieved and how it has improved your practice. This also helps to identify what your next steps should be.
Gemma Norburn RSciTech Commendation
Anatomical Pathology Technologist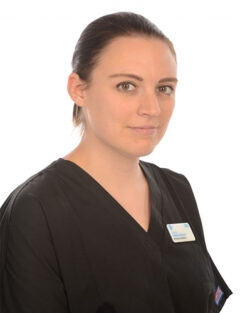 I work in a busy East London hospital mortuary caring for the deceased and my work includes everything that happens in their time in the mortuary starting from their admission and ending with their release to funeral directors. We provide technical support at post-mortem and work alongside pathologists to discover the cause of death.
I applied for the CPD awards because my CPD really matters to me as proof that I keep my knowledge fresh and up to date. I wanted to highlight the importance of CPD to my fellow APTs and to encourage others to do the same.
Top tips
Log CPD as quickly as possible so nothing is forgotten. I think we all complete activities or learning that can be used but so often forget about adding it to our CPD records while fresh in our minds.
Always look out for opportunities. I'm always looking at events or learning that I think would be useful whether this just be asking to hop on to a meeting with my manager at work if it interests me or looking out for interesting talks and online courses.
Think outside of the box. Not everything I log is directly related to my work or attended through work. For example, I have attended a few different talks on grief or bereavement and I have demonstrated how these have broadened my skills in interacting with the bereaved families I speak to.
Raewyn Freestone RSci Winner
Lead Laboratory Technician at Cambridge Consultants
Kelly Bill CSci Winner
Clinical Scientist working in Neurophysiology 
Jack Sharkey CSci Commendation
Head of Sport Science for the Australian Women's National Football Teams.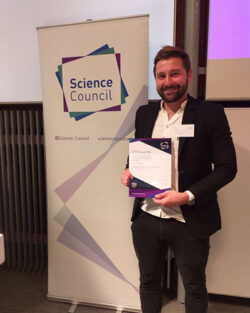 The role involves coordinating the Sport Science and Sports Medicine (SSSM) Department, making sure the department meets the standards expected of a national team environment. The role has a focus on training periodisation, load management, strength & conditioning, recovery strategies, nutrition, and sleep.
Having the Chartered Scientist (CSci) status is a mark of professional recognition that I am very proud of. I achieved this status through the British Association of Sport and Exercise Science (BASES). I applied for the award, because if I were successful, then it can highlight to other BASES members the importance of their own CPD and how this can improve the Sport Science industry's professional practice.
Top tips
Keep a log and reflect – Continually make notes of each CPD activity you are involved in. Focus on what was learned, how the information could benefit the work you do, and subsequently how it has impacted your practice.
Create a collaborative network – Create a network of professionals, academics and specialists in your field of interest who you can regularly meet to discuss your work. This process helps create connections that you can use moving forward in your career and also ensure your work is continually being reviewed from an external perspective and kept up-to-date with the latest understandings.
Develop yourself by developing others – Personal development should focus on how your works helps others. This can include helping the professional body you are a member of by being a committee member, mentoring and supporting fellow staff members, or delivering a presentation on your area of expertise.
Jon Hale CSciTeach Winner
Biology Teacher
Kulvinder Johal CSciTeach Commendation
Regional mentor for the Primary Science Teaching Trust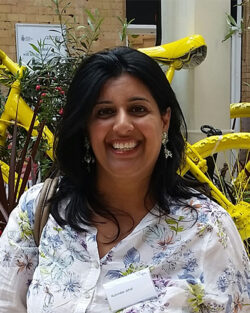 My role is to provide advice and support to teachers interested in improving primary science in their school.
I applied for the CPD awards as I felt it was a good way of reflecting on my year. This helps to remind me of the journey that I have made, the priorities I had and whether I have grown and achieved what I set out to do in that year. Applying for the CPD award was a really useful way for me to remember the CPD that I had completed and reflect on how it has impacted my everyday practice.
Top tips
Look for CPD that is relevant to your interests and setting – That way, you are able to engage with it fully and hopefully you will be able to use it and apply it to your work. Look out for current, topical ideas/CPD with lots of the new nuggets that you can add to your tool kit and your setting. This will reinvigorate you, your subject and possibly your colleagues too. Look out also for CPD that ties in with your action plan, so you are pushing the school focus as well as your own.
Keep a CPD log/diary – Your CPD log is really important as sometimes we return from CPD and we are thrust straight back into the classroom. We actually don't have the time to reflect, react and respond to the CPD and how it will impact our teaching and our setting. So having that reflection time where you keep a log of what you have been doing, remind yourself about the CPD that you have undertaken, encourages you to think about what actions you have put in place as the result of it and actions that still need to happen. The CPD log helps to jog your memory and to nudge you to do all those fantastic things that you thought you would be actioning.
Excellent CPD can happen at home- Reading journals, magazines, newsletters and books is actually all CPD. It is easy to forget that and think that CPD is something that we must go to. I have access to a range of reading materials from the ASE Primary Science Journal to Impact from the Chartered College of Teaching, to the PSTT Termly Magazine. These are just three of the numerous journals that I receive, some hardcopy and some online. These all-form part of my CPD and help develop my teaching attitude and tool kit. Having access to them as and when you need, is also really useful as you know where you can refresh your memory again by returning to them.