Royal Meteorological Society (RMetS)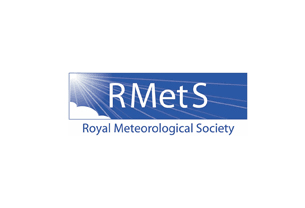 Details
The Royal Meteorological Society
104 Oxford Road
Reading
Berkshire RG1 7LL
Dr Liz Bentley, Chief Executive
Tel: 0118 9568500
Email: Liz Bentley
PA: Sue Brown
Website: www.rmets.org
The Royal Meteorological Society (RMetS) is the Learned and Professional Society for weather and climate. Our mission is to promote meteorology as a science, profession and interest.
The RMetS serves a wide range of people, from those who earn their living through the profession of meteorology, to those who have a general interest in the weather as a pastime. We are also involved in education within schools, public policy work and oversea the production of several academic journals.
The Society hosts many events and meetings throughout the year, encompassing a wide variety of topics within meteorology. In 2016, we are hosting three conferences, one each for students, one for amateur meteorologists and third will bring academics, operational meteorologists and industry together. We also hold national meetings in London, as well as having nine local centres across the UK.
Being a member of the Society is available to anyone with an interest in weather and climate. Our worldwide membership is made up of professionals and academics, students and teachers, enthusiasts and observers. If you would like to support and join the Society, or find out more, please click here.
The society runs the Weather Club – an interactive website with weather features and news updates. We also run MetLink – a site for teachers and children, which provides teaching materials, information about meteorology and facilitates access to weather instruments.