Institution of Chemical Engineers (IChemE)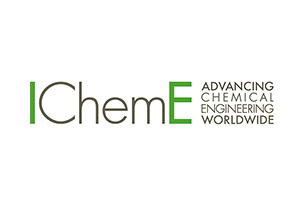 Details
Institution of Chemical Engineers
Davis Building
Railway Terrace
Rugby
CV21 3HQ
Jon Prichard, Chief Executive and Secretary
Tel: 01788 534413
Email: Jon Prichard
PA: Beverley Garratt
Website: icheme.org
The Institution of Chemical Engineers (IChemE) is the global professional membership organisation for people with relevant experience or an interest in chemical, biochemical and process engineering. With a growing global membership of over 44,000, the Institution is at the heart of the process community, promoting competence and a commitment to best practice, advancing the discipline for the benefit of society, encouraging young people in science and engineering and supporting the professional development of its members.
Licensed to award:
Registered Science Technician (RSciTech)
Registered Scientist (RSci)
Chartered Scientist (CSci)
The Institution is also licensed by the Engineering Council to award Chartered Engineer, IEng and EngTech, and by the Society for the Environment to award CEnv.