Association for Simulated Practice in Healthcare (ASPiH)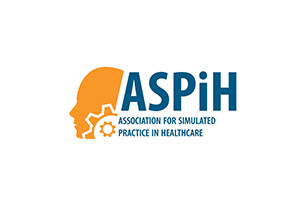 ASPiH
c/o Executive Business Support Ltd
City Wharf
Davidson Road
Lichfield
Staffordshire
WS14 9DZ
Jane Nicklin, Operations Manager: 07434 913388
General and membership enquiries: membership@aspih.org.uk
Conference/events enquiries: events@aspih.org.uk
The Association for Simulated Practice in Healthcare (ASPiH) is the Professional Body for simulation technicians and technologists.
ASPiH is recognised as the professional association for simulation in the UK that focuses on the development and application of simulation-based education (SBE) and technology enhanced learning (TEL) for the education and training of the healthcare workforce and patient safety improvement.
ASPiH offer a range of membership options and are committed to supporting our technician members' professional development by Annual Conference and supporting and/or co-hosting various training and networking events.
Visit our website
Follow us on Twitter @ASPiHUK