Royal Meteorological Society (RMetS)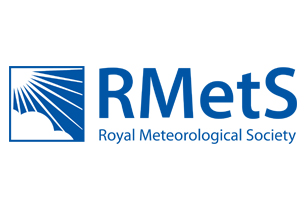 Details
The Royal Meteorological Society
104 Oxford Road
Reading
Berkshire RG1 7LL
Dr Liz Bentley, Chief Executive
Tel: 0118 9568500
Email: Liz Bentley
Website: www.rmets.org
The Royal Meteorological Society (RMetS) is the Learned and Professional Society for weather and climate. Our mission is to promote the understanding and application of meteorology for the benefit of all.
RMetS members include scientists, students, consultants, operational meteorologists and other professionals working in the community and related sectors, as well as weather enthusiasts and educators who don't necessarily work in meteorology but have a particular interest in weather and climate. Membership is open to anyone with an interest in weather and climate, including related disciplines such as hydrology, oceanography, air quality etc. If you would like to support and join the Society, or find out more, please visit our website.
The RMetS is involved in education within schools, public policy work and oversee the production of seven international academic journals and book programme.
The Society hosts over 70 events and meetings throughout the year, encompassing a wide variety of topics within meteorology. In 2018 we are hosting three conferences, one each for students and early career scientists, one for those with an interest in the weather and third for academic and operational meteorologists. We also hold national meetings in London, as well as having nine local centres across the UK.
The Society runs the Weather Club – an interactive website with weather features and news updates. We also run MetLink – a site for teachers and children, which provides teaching materials, information about meteorology and facilitates access to weather instruments.