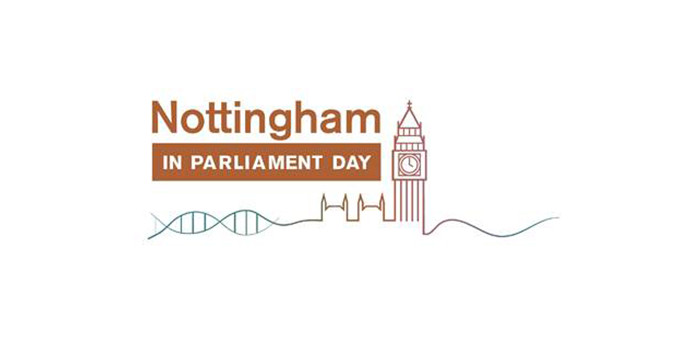 Science Council supports Nottingham in Parliament Day
Nottingham in Parliament Day will take place this October when over 60 Nottingham institutions and businesses, led by our Employer Champions the University of Nottingham, will come together to shout about their city.
The Science Council is proud to be a partner of this event, where – from Robin Hood to Boots, Speedo and Sat Bains – the people, institutions and businesses that make the city great will be showcased in a one-day takeover of Westminster.
The Science Council will be running an event called Nottingham Science City – Developing STEM Skills of the Future with some collaborating organisations including the University of Nottingham, NUAST and Siemens.
Speaker of the House of Commons John Bercow said,
"Nottingham in Parliament day is a great idea, not only because Nottingham is such a fine city but because all parts of our country should have a stake in democratic life and public policy-making. I'm really looking forward to the 25th October and the novel ways in which Nottingham can make its mark."
Nottinghamshire has long been making its mark on affairs of state and carries a legacy that has helped to shape the Britain we know today.
The University of Nottingham Vice Chancellor Professor Sir David Greenaway said, "We are celebrating our heritage today but this is also about the future we want for Nottingham.
"We want to improve awareness of our research and other activities amongst policymakers and other London stakeholders. This helps our research to have greater impact, which is now a key driver for how its excellence is measured by the UK Government."

Professor Sir David Greenaway, Vice Chancellor University of Nottingham
"We also want to help Nottingham shout louder about its successes, to celebrate it as a seat of economic investment and growth in the home of the Midlands Engine- itself powered by collaborative research and industry initiatives such as Midlands Innovation.
"As Britain's Global University, the University of Nottingham is driving this forward initially, but ultimately it isn't just our Day, it is Nottingham's and we are here to fly the flag for the city and the wider region."
Nottingham in Parliament Day will be on on Tuesday 25 October. More information will be added to the website as plans are confirmed.