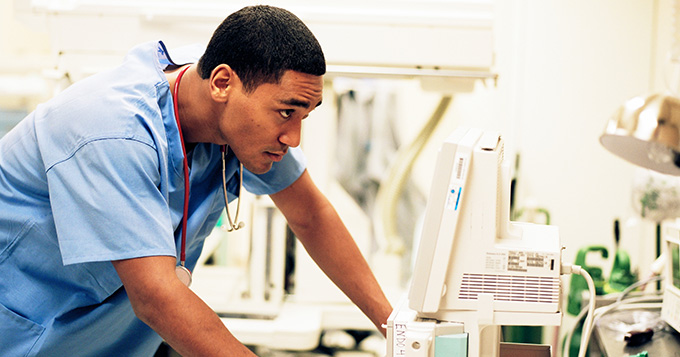 Medical profession needs to reflect the society it serves
Chartered Scientist, Professor Stephen Holgate appeared in front of a group of MPs last week to discuss widening access into the medical profession, calling for it to be more reflective of society and open about the "diversity of opportunity" available to early career medics.
"A nationally coordinated programme of engagement is needed to raise awareness of career opportunities in the profession."

Professor Stephen Holgate, Clinical Professor of Immunopharmacology at the University of Southampton
Professor Holgate was joined by representatives from the Royal Society of Medicine, the General Medical Council and the Royal College of Surgeons to provide oral evidence on the barriers to progression within the medical profession to the All Party Parliamentary Group (APPG) on Social Mobility.
The APPG is collaborating with the Sutton Trust, is undertaking an inquiry into access into the leading professions, including politics, law and finance.
All representatives agreed that strong, positive leadership from the top of the profession was vital to encouraging a more diverse range of people into different roles. They agreed that there remain barriers for those who want to change career pathways within the profession, and the opportunities open to them is not sufficiently communicated.
The inquiry is open until Friday 31st July 2016. More information can be found on the Sutton Trust's website.
The Science Council has set itself a strategic ambition to work towards a science workforce that reflects the diversity of society. Its Diversity, Equality and Inclusion project aims to raise the profile of the importance of diversity as an issue of concern for professional bodies and to galvanise and foster an increase in effective action that will deliver positive change.
The Science Council is a member of the STEMM Disability Advisory Committee, a collaboration of professional bodies, learned societies and charities aiming to strengthen the inclusion of people with disabilities in Science, Technology, Engineering, Maths and Medicine (STEMM).