The Roberts Lecture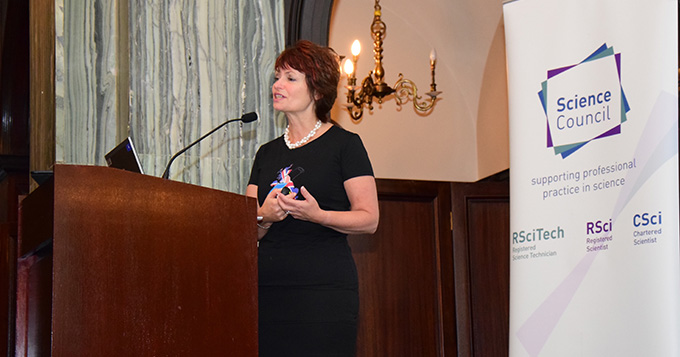 Professor Dame Anne Glover delivers the 2015 Roberts Lecture
The Sir Gareth Roberts Science Policy Lecture is held in honour of the organisation's founding president. Speakers are invited to consider issues of policy and policy making that impact scientists and their application of science.
2015 - Professor Dame Anne Glover
Can international policy be driven by politics, values and beliefs alone?
Professor Anne Glover, former Chief Scientific Advisor to the President of the European Commission, delivered a thought-provoking presentation for the Science Council's Sir Gareth Roberts Science Policy Lecture 2015 on whether scientific evidence has a place in policy making in the 21st century.
Professor Glover has long experience of informing high-level policy decisions in a variety of settings, including British and European governments.
2013 - Baroness O'Neill of Bengarve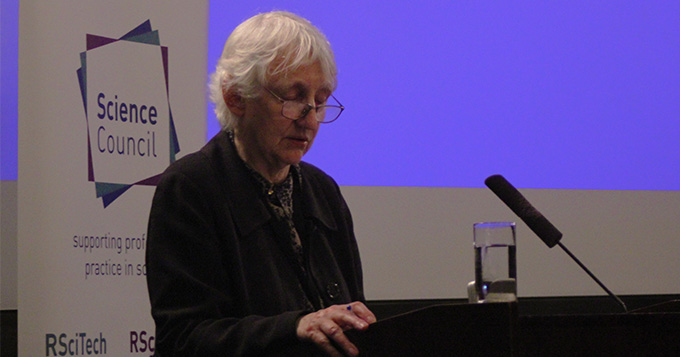 Why Science needs Ethics: why science cannot and should not aspire to be value free
The fourth biennial Science Council Robert's Lecture was given by Baroness O'Neill of Bengarve, a prominent figure in both scientific ethics and philosophy, holding roles including the Chair for the Equality and Humans Rights Commission, Emeritus Professor of Philosophy at the University of Cambridge, and cross-bench peer in the House of Lords.
The lecture explored how decisions are made in science and what influences them, an important issue for all scientists and science users, and an especially relevant question for the professional practice of science.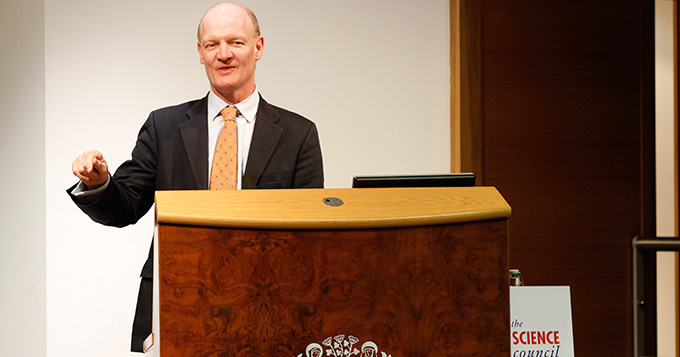 Launch of the new professional registration award for science technicians
For the 2011 lecture David Willetts, then Minister for Universities and Science, launched the Science Council's new register for professional technicians, Registered Science Technician (RSciTech).
"Technicians play an invaluable role both in laboratories and wider industry," he said. "These professional registers will ensure their expertise is properly recognised by employers and the scientific community. It will raise the profile of technicians to businesses and research institutions, and provide those working at this level with a springboard towards further qualifications and professional development."
2009 - Professor Sir David King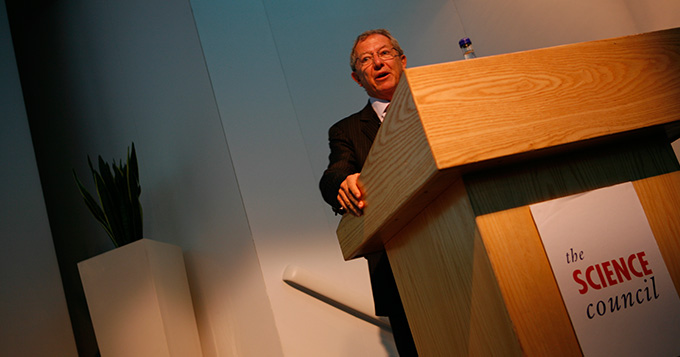 Professor Sir David King outlines his priorities for science in the 21st century
In his speech, Sir David explored some of the key issues the world faces and the role of science and scientists in seeking solutions and influencing government policy.
He called for a 21st century Renaissance in our approach to consumerism and argued that we have been consuming too much too quickly, leaving the ecosystems on which we depend unable to replenish themselves. His speech explores a range of difficult issues facing the UK and the global community such as increasing population as the driver for a diverse range of challenges including terrorism, climate change, and strains on our food, water and energy supplies and the catastrophic impact of burning fossil fuels and deforestation if continued at current rates.