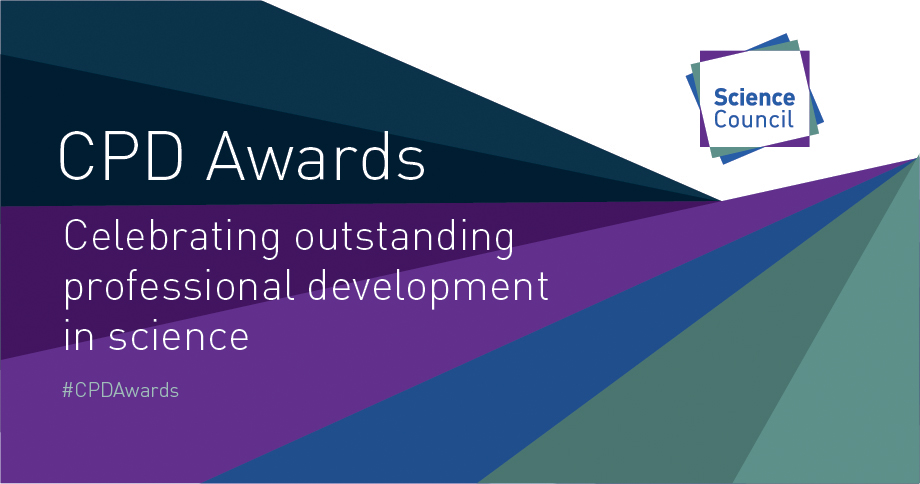 CPD Awards 2022
The Science Council's CPD Awards are back for 2022 to continue the celebration of outstanding CPD.
The CPD Awards are designed to celebrate outstanding professional development in science, showcasing examples of good practice and continuous improvement. They celebrate the professional development efforts and achievements of registrants across the four Science Council registers: Registered Science Technician (RSciTech), Registered Scientist (RSci), Chartered Scientist (CSci) and Chartered Science Teacher (CSciTeach).
CPD Awards Ceremony
This year the award ceremony will be back in person as part of the Science Council's Celebration of Science, an invite only event on Monday 21 November 2022 18:30-21:00, in London. The award ceremony will take place alongside the 2022 Roberts Lecture.
The Sir Gareth Roberts Lecture is held every two years in honour of the Science Council's founding president. This year's speaker is Professor Dame Ottoline Leyser DBE FRS, Chief Executive of UK Research and Innovation (UKRI) and Regius Professor of Botany at the University of Cambridge.
Speakers are invited to consider issues of policy and policy making that impact scientists and their application of science. Previous speakers have included Professor Sir David King, Lord David Willetts, Baroness O'Neill of Bengarve and Professor Dame Anne Glover.
Recognise your outstanding skills
If you hold a Science Council professional registration award, recognise your own outstanding work and skill set and nominate yourself for an award!
Find guidance on how to apply here.
Nominations are open from Wednesday 25th May until Sunday 17th July.
Read about the 2021 CPD Awards winners and commendations here.