IPEM website launch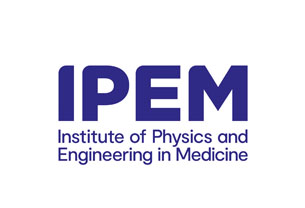 The Institute of Physics and Engineering in Medicine (IPEM) has launched an entirely new website designed support its 5,000 members as well as to inform and engage stakeholders, partners and the wider public.
A modern, fully responsive platform, the site will serve the needs of users much more effectively, and will underpin growth in membership, offering professional development opportunities for members, a sense of community and a place to demonstrate leadership and advocacy on the key issues impacting healthcare science.
The project began in 2021 with the launch of the IPEM 2025 strategy and the clear need to overhaul the existing website with a platform which could address the needs of  a respected, diverse and international membership organisation, with a mission to  improve health through physics and engineering in medicine.
Robert Farley, IPEM's President said:

'I am delighted with the new website, which will transform the user experience. It gives us a modern, fit-for-purpose digital platform to help us deliver our strategy as we grow as an organisation.

'I'd like to thank all those members, volunteers, staff and stakeholders who worked with us across a series of workshops to identify the key issues with the old site, which we then focused on tackling in the new platform. It's an ongoing, living project of course, like any good website, so we will continue to refine it as we receive feedback, but we are delighted to have gone live and look forward to sharing as widely as possible.'

Paul Barrett, IPEM's Head of Communications said:

'We have worked to deliver a platform which is accessible to key industry standards, much more searchable, easily shareable via social media and other channels, more personalised, optimised for all devices, and ultimately a beautiful showcase to share what our members do and why they play such a crucial role in delivering modern healthcare.

'Of course, the real work starts now! Whilst we have launched the site, it will only be as good and as useful as the content it shares, and we continue to work on improving our offer. We welcome all feedback on areas to improve, and overall are pleased to deliver a platform which will be of great benefit to our members and a source of reliable, relatable, well delivered content to our wider audiences.'
If you have any feedback you would like to give on the website, please contact communications@ipem.ac.uk