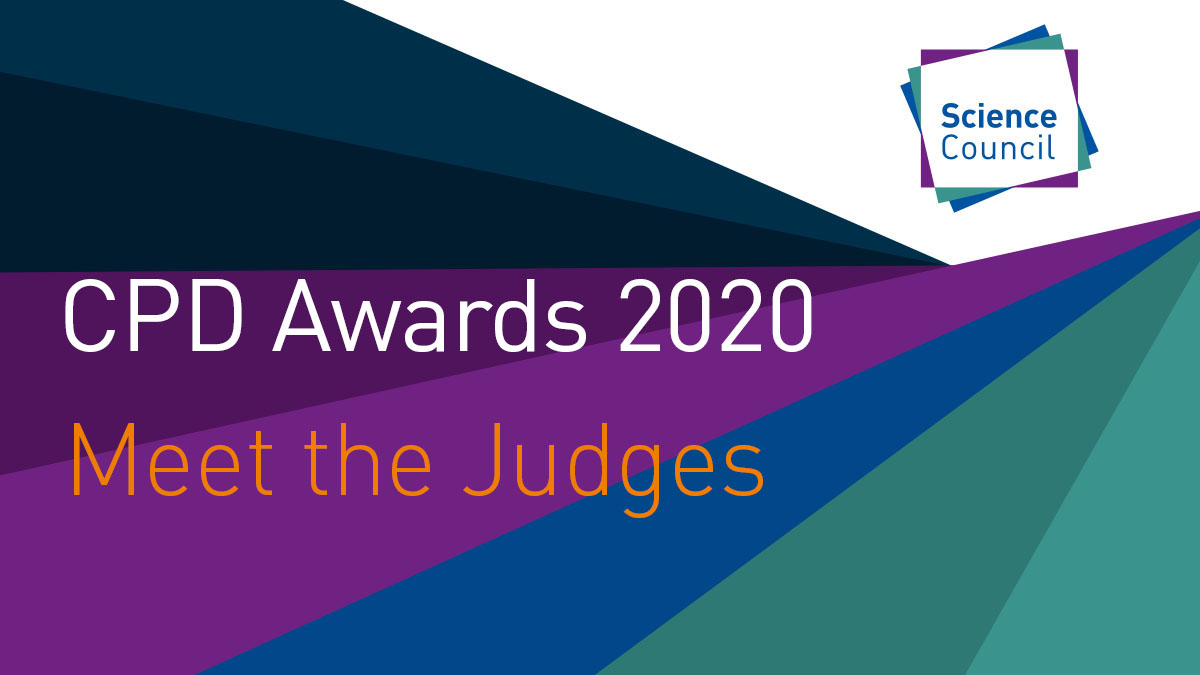 CPD Awards: The secret to success
Nominations may be closed, but we're continuing to celebrate the 2020 CPD Awards, by sharing the secrets of outstanding CPD. Trevor Lewis, one of our CPD Awards judges, has shared his top tips for successfully completing your CPD return –  Read on to find out how to make your return really stand out in next year's award submissions.
Provide a clear summary
You need to provide evidence that you are satisfying the Science Council's CPD Standards, and so it is important to use a format for your CPD summary that provides all of the necessary information.
Include a brief description of your role so that it is clear how your CPD activities relate to your professional practice. Your activities should span the period under consideration, usually a year, and have clear and concise descriptions and thoughtful reflection on the specific benefits gained.
Ensure a mixture of activities
Professional development opportunities are typically wide ranging. The Science Council defines 5 categories of activity:
Work-based learning
Professional
Formal educational
Self-directed
Other
Making the most of your work-based learning opportunities and using your initiative to undertake self-directed learning are strongly advocated. The 'other' category emphasises the possibility of developing relevant transferable skills away from your job role; through other activities in your professional and personal life.
Thoughtful reflection
Reflection is critical in getting value from the development activities that you undertake. Your programme of CPD activities should be directed towards achieving your development goals and so it is important to assess the extent to which the activities have contributed to building your skill/knowledge base and improving your professional output to users of your work. Be as specific as possible in describing the benefits, which will then enable you to identify the next steps you need to take to fully achieve your development goals.
Span all aspects of your professional practice
It is important when planning your professional development to consider developing skills and knowledge relevant to all aspects of your current job role as well as roles that you aspire to. So don't just focus on your technical skills, also consider developing your knowledge of the sector in which you work, developing interpersonal skills (e.g. to support teamwork and leadership), and acquiring knowledge of processes (e.g. problem solving, decision making, performance appraisal) that enable you to effectively deliver your contribution.
Record information little and often
In order to produce a CPD report with the above characteristics, it's important to try to record your activities in a timely fashion so that the activity itself, and its benefits, are fresh in your mind. You might find it useful to set an alert in your calendar to periodically remind yourself to ensure your summary is up-to-date.
If you follow the tips above, you should find yourself with a comprehensive summary of how you have been taking care of your professional development over the past 12 months. It should not only be helpful to you in planning your development for the next period of time, but should be inspirational to your peers in showing what can be achieved through the focused and creative use of your time and opportunities.
Do you have any other CPD tips? Let us know on Twitter @Science_Council or comment below.