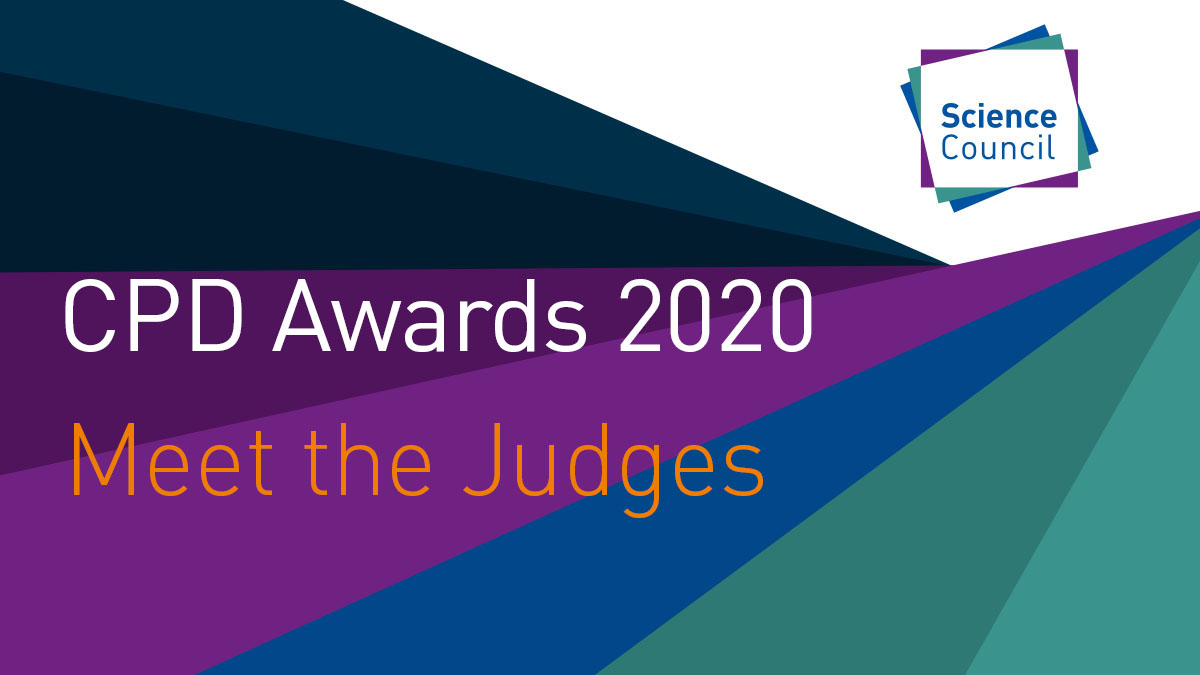 CPD Awards: Meet the Judges
Meet our judges! This week, we spoke to Ruth Ashaye, a CPD Awards Judge and member of our CPD Learning Group. Read on to find out more about the behind-the-scenes process of the CPD Awards 2020.
What are your top tips for success at the CPD Awards?
When preparing your CPD report to be considered for the award, remember to change any personal shorthand – this can make understanding your entry a bit tricky.
Remember that the judges do not know you, use the reflection section to signpost your own learning and the impact the CPD activity has had on you and your colleagues.
Sing, i.e. write, your own praise – we want to know why you feel you should win.
What do you enjoy about judging for the CPD awards?
This will be my second year taking part in reviewing CPD nominations for the Science Council's CPD awards. I enjoy being a part of this great initiative as it is also a learning experience for me to read about what other scientists, across various disciplines, are doing.
What's your ideal work-from-home area to begin judging?
My desk, together with a cup of coffee and a sweet treat.
Why do you like volunteering for the Science Council?
I very much enjoy volunteering for the Science Council as it brings together professionals from different scientific disciplines and work backgrounds, where we can all share and learn from each other's experience. It is also an opportunity to contribute to my own CPD.
Has judging for the CPD awards inspired your own CPD (if you undertake CPD)?
Reviewing all the entries is a great personal inspiration as nominee's passion and enthusiasm for science in their roles is infectious. Reading entries highlights how much a seemingly simple individual CPD endeavour, can have such a positive impact on a team and an organisation.
How do the CPD Awards support scientists?
The awards support scientists by rewarding individuals who have gone above and beyond what is required of their registration. It is an opportunity for the science community to reward and acknowledge those who have strived to improve their own practice and that of their peers.
It also helps shine a spotlight for aspiring scientists of what individuals and good science practice is.
How does your Licensed Body support scientists via the CPD Awards?
Professional recognition and improvement lie at the heart of everything we do at IFST. Through these awards, IFST looks to recognise and empower food professionals by promoting excellence in science and its application throughout the food chain.
Interested in applying for 2021? Find out more about the CPD Awards here.