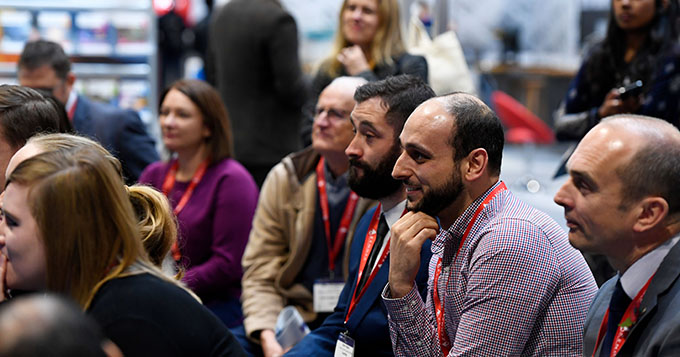 Registration is open for the UK's only lab-dedicated exhibition
Lab Innovations, the UK's only trade show dedicated to the laboratory industry, has launched free advance registration for all visitors.
Returning to the NEC, Birmingham on 30th and 31st October, Lab Innovations enables laboratory professionals across all sectors to source new products, network with peers and earn CPD points in the free-to-attend conference programme. The Science Council has partnered with Lab Innovations for 2019.
Celebrating the International Year of The Periodic Table, the Royal Society of Chemistry returns with its own dedicated theatre hosting two exciting keynotes and leading CPD accredited content. Speakers focus on elements of the periodic table, so visitors can learn how to recycle elements efficiently and discover more sustainable alternatives to elements commonly used in the lab. This year's keynote speakers will be physicist, presenter and stand-up comedian Helen Arney and synthetic inorganic chemist and presenter, Andrea Sella.
Two additional free-to-attend theatres provide more than 35 hours of educational CPD accredited seminars. Visitors can keep up to speed with hot topics affecting the laboratory and learn how to meet sustainability standards.
Lab Innovations have increased the floorspace from 2018, to accommodate leading laboratory brands, as well as smaller companies bringing new technologies to market. Major exhibitors such as PerkinElmer, Analytix, IKA, Eppendorf, Cole-Parmer, Shimazdu and Thermo Fisher Scientific are joined by new suppliers including Merck, Kimberley-Clark Professional, VICI AG, Peak Scientific and Vitlab.
For free advance visitor registration, register for free on the Lab Innovations website.