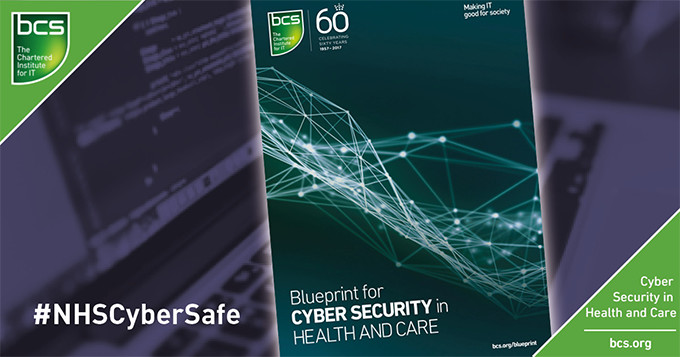 BCS launches Blueprint to help NHS improve cyber security
Science Council member BCS, The Chartered Institute for IT has joined forces with the Patients Association, Royal College of Nursing and others to produce a Blueprint outlining the steps NHS trusts should take to minimise the effects of another crippling cyber-attack.
The Science Council welcomes the 'Blueprint For Cyber Security in Health and Care' – released today – which claims a lack of accountability and investment in cyber-security measures are partly responsible for the recent Wannacry virus that hit NHS IT systems last month.
David Evans, Director of Policy says:
"Patients should be able to trust that hospital computer systems are as solid as the first-class doctors and nurses that make our NHS the envy of the world. Whilst doing the best with the limited resources available, it is clear that some hospital IT teams lacked access to trained, registered and accountable cyber-security professionals with the power to assure hospital Boards that computer systems were fit for purpose. The healthcare profession has struggled to keep pace with cyber-security best practice and with a systemic lack of investment, ultimately, the Wannacry attack was an 'inevitability'. With the roadmap we are releasing today, will make it less likely that such an attack will have the same impact in the future."

David Evans, Director of Policy, BCS
The Blueprint outlines a roadmap with steps that NHS trusts should take to avoid another crippling cyber-attack. Top of the list is ensuring there are clearly laid out standards for accrediting relevant IT professionals. NHS boards are being urged to ensure they understand their responsibilities, and how to make use of registered cyber security experts. The number of properly qualified and registered IT professionals also need to be increased.
For more information visit www.bcs.org/blueprint.