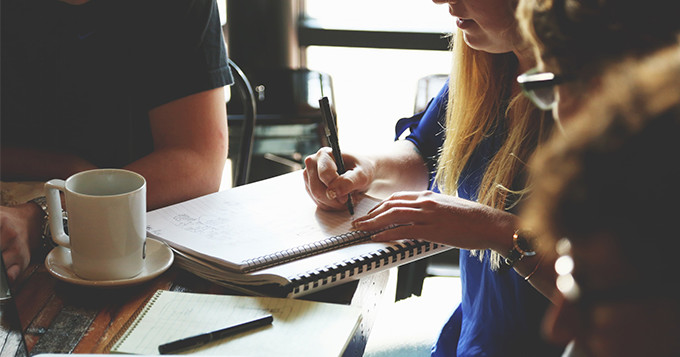 How can you use networking to benefit your career?
By Cassie Walker, STEM Graduates
Networking is a common term used in our modern society regarding work and careers. Not only is networking considered the exchange of information between two people, it also involves strategically establishing business relationships with others and various science-based communities as you progress through your career.
Networking can help advance and build your scientific career through various means including social media platforms like LinkedIn, Facebook and Twitter. These platforms allow networking effectively to take place in different rooms, cities or even countries, as all you need is an online account to start making connections and participating in conversations with other professionals. Alongside social media, the simple method of socialising in person and talking to others will help your network to flourish, whether it be with friends or family, work colleagues, class mates or university tutors and professors. Being part of a society or institution related to what you study, the Institution of Environmental Sciences or the Royal Society of Chemistry for example, is also an effective way to network as you can attend specific events and conferences, further increasing the opportunities to communicate with experts in scientific fields.
It has been established that there are many methods to effectively network with others but in what ways can networking be beneficial to your career development?
Collect information on your desired industry
If you are considering a change in job role you currently have, you can utilise your network to contact different people who work in your desired field. Asking them questions about the benefits of doing their job, what you can accomplish within that job role and the challenges you might face will help aid your decision and preparation for this new career path.
Offers a new, fresh perspective
Your network can become a source of fresh ideas and perspectives on your current job role or your desired career path. Yourself and others can offer and exchange advice from different experiences in the work industry, helping you gain new insights. Sharing each other's successes and failures means you can learn from the mistakes of others and avoid making the same ones.
Gain different opportunities
A vast, well-maintained network of contacts opens doors regarding career advancement, new knowledge and personal growth. Being proactive with your networking and attending various scientific conferences and events equates to more opportunities of being introduced to potential employers that could work in your desired field. Being proactive and talking with these professionals can be beneficial as they may pass on guidance and free career advice.
Build your status
In building your career it is essential to be visible to others, whether it be work colleagues or potential employers, which can be done through effectively networking. Maintaining strong, professional relationships will help give you status within the scientific community. You can help enhance your professional reputation as someone who is supportive and knowledgeable as you exchange valuable advice with others.
Personal growth
Finally, networking is vital for not only professional growth in the science industry, but personal growth as well. Your effective communication and work-based skills will be reflected in your vast network and displays your dedication in developing your career. In addition to this, people within your network can also inspire you to push yourself to work harder within your job role or inspire you to pursue a different career path.
Overall, building a rich network and maintaining contact with various professionals in different sectors can be highly beneficial for an individual, no matter what stage of your career you're in. Not only can you reap the individual benefits, including applying knowledge and learning from others' experiences, but you can also network to help others with developing their careers by passing on your own, potentially valuable, advice.
If you are a student completing a work placement or have completed a work placement, or if you are a recent graduate the Science Council has resources to help you improve your skills and employability. Find out more.