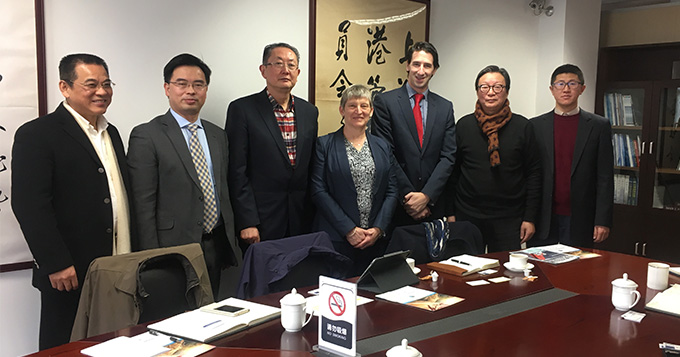 IMarEST opens new office in China
The Institute of Marine Engineering, Science and Technology (IMarEST), the world's largest global marine and maritime Professional Body and member of the Science Council, has opened an office in Shanghai, China.
Following a steady growth of members, and various meetings with Chinese government, associations, industry and press, the IMarEST has taken up an office presence in the Maritime and Finance Excellence Center (MFE Center) in Pudong, Shanghai and is also close to launching a branch in Shanghai.
"Shanghai is a strong hub for marine and maritime commerce, operation, construction and education; I am delighted that we have opened an office and will launch a branch to support this activity and provide an outstanding platform for knowledge sharing."

David Kelly, Director of Asia Pacific for IMarEST
IMarEST has established a base within the MFE Center which is quickly developing into a maritime hub for businesses to share and engage in local activity and is current hosting a number of maritime companies which can make use of the industrial partnership networking, access to professional exhibitions and general industry collaboration.
Ben Zhang, Executive Chairman of the MFE Center commented: "We are delighted to welcome the IMarEST into the MFE Center and look forward to running future technical events for the maritime industry in Shanghai. Creating a platform for the sector to meet and network is a key goal of the MFE Center, and having the IMarEST on-board to support with our activities is a great step forward."
IMarEST is licensed by the Science Council to award professional registration for scientists. Find out more on the IMarEST website.
Photo: Dr Jane Smallman, IMarEST President and David Kelly, IMarEST Director of Asia Pacific meet the Shanghai International Shipping Center Development & Promotion Organization at their offices in Shanghai