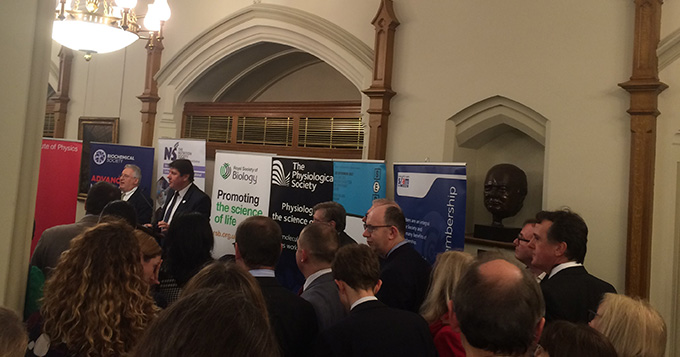 #MyScienceInquiry calls for scientists' input
The House of Commons Science and Technology Committee has created an open opportunity for the science community and the wider public to suggest science and technology areas for scrutiny.
Scientists are invited to submit their proposals for work in areas that might otherwise escape the committee's attention.
Tweet a short video using #MyScienceInquiry or tell us your idea in 200 words at parliament.uk/myscienceinquiry

Sci & Tech Committee ?@CommonsSTC
Speaking at the Christmas Parliamentary Reception hosted by the Royal Society of Biology last night, Chair of the Committee Stephen Metcalfe MP (pictured above) said that he was looking forward to seeing the responses.
A selection of the proposals will be shortlisted for an opportunity to give a 10-minute pitch to the Committee in person at a public 'Dragons' Den'-style session to be held in the New Year. The deadline for proposals is Wednesday 4 January 2017.
Find out more on the My Science Inquiry webpage