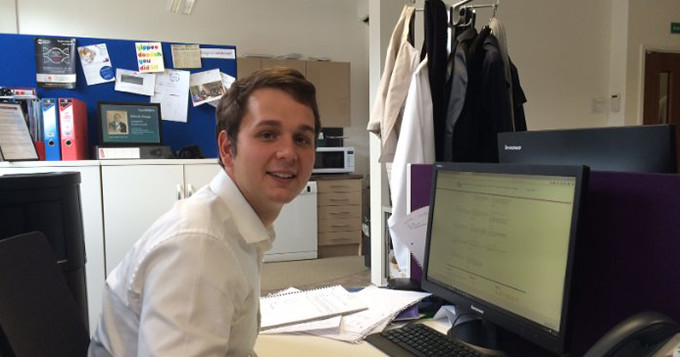 Why I wish I had been a member of a Professional Body whilst at university
By Alex Sunley, Science Council Intern
I don't have many regrets about my time at university, perhaps the odd legless night or that moment when my phone rang throughout an entire silent lecture hall. However, I do rue not registering to become a member of a Professional Body at university for a whole host of reasons:
Discounts
Students typically pay 80% less than that of full members in order to join a Professional Body and many organisations offer student membership completely free.
Students normally get the same access to journals, magazines and events as full members do, whilst some organisations offer discounts on everything from cinema tickets to hotels. Furthermore, for many Professional Bodies graduate membership is discounted to those who already held a student membership beforehand.
Networking opportunities
Professional Bodies provide many opportunities for students to interact with like-minded individuals, as well as distinguished career professionals. These opportunities can vary from large annual conferences and exhibitions to small university societies. All these events are a wonderful way to learn about the current research and developments in your field, whilst the contacts made can be invaluable for learning about placement years or careers after graduation.
Careers advice
Many Professional Bodies have a brilliant careers team that can advise students about job opportunities, summer internships and career prospects. With so many daunting career options available and busy university career officers it can be helpful to informally talk to experts in your field. In addition, many Professional Bodies have online job boards and platforms that allow members to take full advantage of what jobs are available in their industry.
Increase employment chances
With so many students now going to university and graduating with similar degrees, it can be very difficult to stand out in an ever competitive and demanding job market. Belonging to a Professional Body however, can really improve one's chances of employment, as it shows a far greater dedication and interest to your particular field.
Get your voice heard
Feel particularly strong about a certain issue? Chances are you are not the only one. Being part of a large collective organisation can be a great way for you to get your voice and ideas heard by government and large corporations.
If you would like to become part of a community of like-minded scientists that offer a great deal of benefits at a reduced price, isn't it time you signed up?
Find out more about the Professional Bodies you could join.