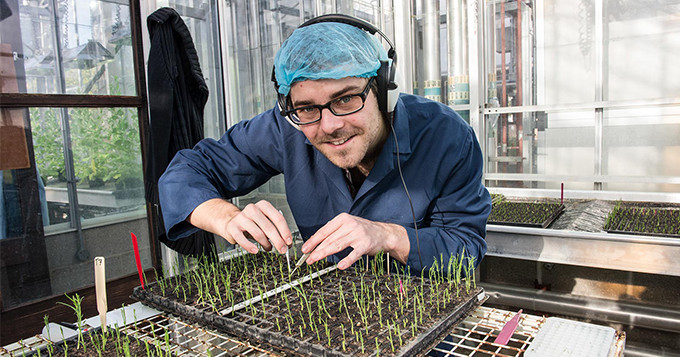 SIAS welcomes 150 new apprentice registrations
Science Industry Assessment Service (SIAS) a new service responsible for ensuring the assessments and testing for a number of new Apprenticeships are to the high standards required by the Government and industry. It designs and delivers the end point assessment tests which will lead to the national Apprenticeship award.
Thirty two science employers have so far committed to use the SIAS as their end assessment provider of choice, resulting in 150 apprentices on the New Apprenticeship Standards being registered.
The apprentices are all undertaking Apprenticeships in one of several new future focussed "Trailblazer" standards – Laboratory Technician, Science Manufacturing Technician, Science Industry Maintenance Technician and Laboratory Scientist.
"It's a fantastic opportunity to learn practical and applied science skills."

Christine Sakhardande, Head of SIAS
Christine Sakhardande, Head of Science Industry Assessment Service who has been there from the very beginning said: "We are delighted that employers are recognising SIAS as a key delivery partner for high quality and accurate assessments. We're independent, experienced and have designed internal quality assurance and verification processes to ensure the quality, consistency and validity of end point assessments.
"Apprenticeships in Life Sciences and Chemical Sciences are an exciting way to begin a career in the science-based industries, with great career progression opportunities, high earning potential as well as gaining valuable professional skills that lead to Chartered status."
Craig Hargreaves, of SABIC UK Petrochemicals, one the 10 companies which formed the Science Industry Apprenticeship Consortium (SIAC), North East added: "The companies involved in SIAC have 40 young people on the new Trailblazer standards, and they will all undergo end assessment with SIAS."
"These new standards represent a real change in Apprenticeships – they are designed by employers for employers and importantly, it is the employers who have developed the assessment specifications that describe the tests that must be passed to meet the standard. Assessment through SIAS will demonstrate full competency in an occupation."

Craig Hargreaves, SABIC UK Petrochemicals
The all-important end point assessment comprises several methods, including, for example, completing mandatory knowledge qualifications, a review of behaviours, a professional discussion and a final assessment of on the job performance.
The new Standards will start to replace the existing frameworks from 2016 onwards.
Find out how the Science Council is encouraging wider access to a science career through apprenticeships.