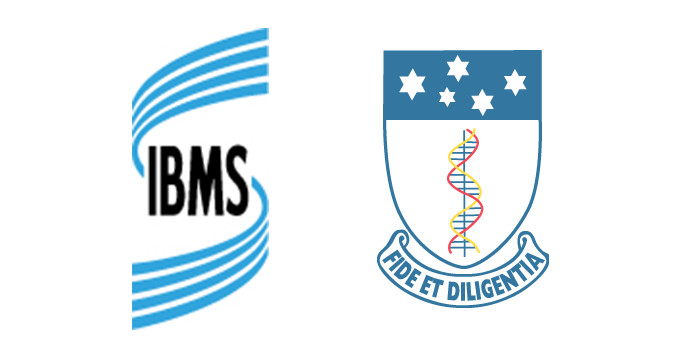 IBMS and the Australian Institute of Medical Scientists announce global agreement
The Institute of Biomedical Science (IBMS), a member of the Science Council, today signed a Memorandum of Understanding with the Australian Institute of Medical Scientists (AIMS) that will strengthen the partnership between the two organisations for the benefit of members, the global biomedical science community and the profession.
AIMS President, Robyn Wells and IBMS President, Ian Sturdgess CSci FIBMS confirmed that the agreement is an exciting step to support their common international focus and partnerships.
Mr Edward Fraser, Chief Executive Officer of AIMS, said that the vision of the agreement is to strengthen the profession in two leading nations in the medical science field and ensure global cross fertilization of ideas to improve health outcomes.
"We are very pleased to be working with IBMS and are excited to see what will come of this partnership."

Mr Edward Fraser
The agreement highlights a number of exciting areas for exploration, including membership, qualifications and the sharing of good practice guidance. The Science Council is looking forward to see what opportunities this brings for professional registration to raise the profile of biomedical scientists in both the UK and Australia.
"The partnership with AIMS will ensure that the reach and relevance of biomedical science is felt beyond the two organisations and will facilitate recognition for laboratory professionals globally."

Jill Rodney, IBMS Chief Executive