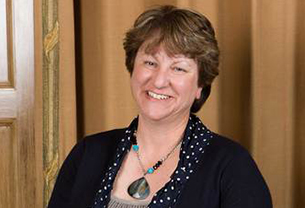 Valuing diversity
Caroline Waters OBE shares her perspective on why valuing diversity is important and the benefits it can bring.
"It seems so fitting to write this piece for the Science Council's report here in London; what I believe to be one of the greatest cities in the world. No-one who loves this city can fail to understand that its multi-cultural heart is part of what makes it such an innovative and compelling place in which to live and to do business. Our challenge is to understand how we can truly embrace all the talents that our increasingly diverse nation offers, and strengthen UK plc's position in the fast emerging global economy.
For many years I have had the privilege of being at the vanguard of diversity and inclusion. I have seen the power of the unique perspectives the unconventional talent recruited into British industry has brought; the innovation, creativity, skill and expertise all shining through a new and exciting lens of personal value and cultural experience. Sometimes it is not easy to recognise the value of, or listen to, different voices but we must be determined to create an environment which has no organisational DNA and no requirement to comply with an unspoken 'norm', where different people can be themselves and change not only the possibilities we see but challenge what we do and how we do it. Diversity can be the difference that makes the difference.
I believe that creating the future of science and its role in creating lives that are inspired by new technologies, enhanced by new medical capability and enriched by a new and deeper understanding of our world and how it works is a team game. That which makes the difference is not just hiring the best people, whatever their make-up, but in connecting them and in creating an environment where new and different people can collaborate, share, create and build, with existing teams. Not just products and services but the greater understanding of each other and our cultural heritages that is critical to our future development as a global force for good. The only question to ask is how do I embrace this potential and enhance the capability of my organisation?"
Caroline is Deputy Chair of the Equality and Human Rights Commission and was previously Director of People and Policy at BT. She has extensive experience of equality, inclusion and human resources.