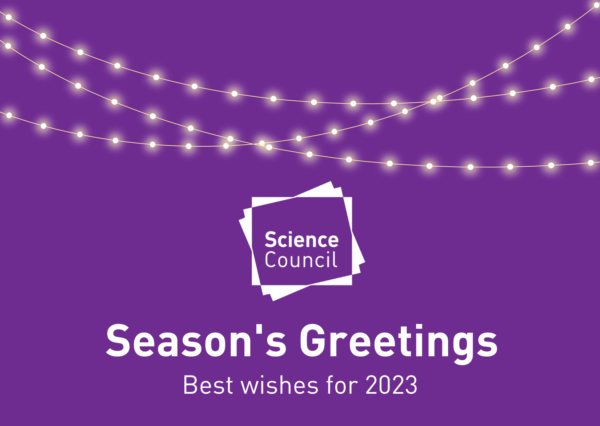 2022 Highlights
As 2022 is drawing to a close, we wanted to highlight the important and exciting work that has been delivered this year.
Strategy Launch
In February we released our 2022 – 2025 Strategy, which sets out the aims and direction for the coming years. This strategy is centred around four core strands Registration & Licensing, Community & Membership, Policy & Influence and Equity, Diversity & Inclusion. The full strategy is available to read here. We also have a video featuring our President, Professor Carole Mundell, outlining the Science Council's vision for this strategic period.
New Trustees
Three new trustees were elected to join the Board in July. Dr Jade Hall, Policy Officer at the Royal Society of Biology, Daljeet Sandher, Directorate Manager – Cardiology, Renal and Respiratory at Worcestershire Acute Hospitals NHS Trust and David Wells Chief Executive of the Institute of Biomedical Science.
Registration & Licensing
A new subcommittee of the Registration Authority (RA) was launched this year called the Routes to Registration (RTR) committee. This group will work on expanding the paths to registration whilst maintaining high standards.
In November we recruited Mike James as a CSci consultant to provide training to our assessors and assist the Registration and Licensing staff with managing non-standard applications.
Policy
In 2022 a new Policy Advisory committee was formed to guide the Science Council's policy work and to ensure we represent the interests of our member bodies effectively.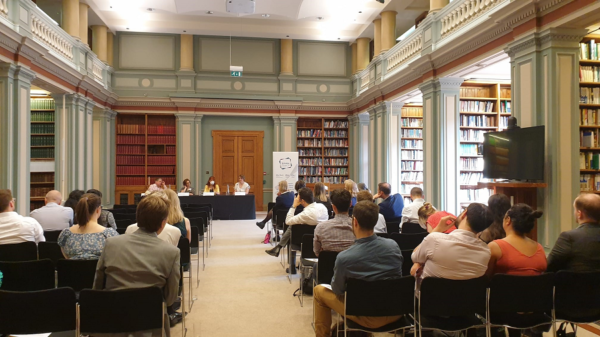 We hosted several policy events this year, the first being the International Collaboration in Science in June at Royal Society of Chemistry in Burlington House. The event took the form of a panel discussion to explore the challenges and opportunities for International Collaboration in Science. The panel consisted of Science Council President, Professor Carole Mundell, Executive Director of Campaign for Science and Engineering (CaSE), Professor Sarah Main, Director of Universities UK International, Vivienne Stern MBE and Chief Executive of Council for At-Risk Academics (CARA), Stephen Wordsworth. Read the summary or watch the recording here.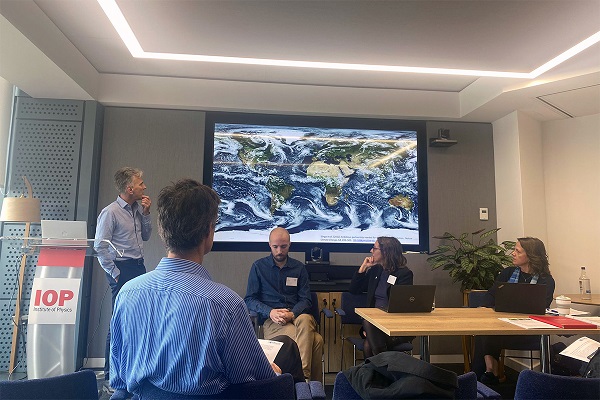 Later in the year we held the Climate Conference which took place at the Institute of Physics in September. The key theme of the conference was The UK Pathway to Net-Zero. The conference drew on the diverse expertise of Science Council member bodies and other key science and engineering organisations for break-out sessions and two plenary panel discussions. The keynote address was given by Sir Patrick Vallance, Government Chief Scientific Adviser which can be viewed here.
Technical Pathways
At the end of 2022 there are now 23 apprenticeships in England that are eligible for the shortened application route to Registered Scientist or Registered Science Technician. We have begun a campaign (#IgnitingCareers) with some of our Licensed Bodies to promote this route to professional registration to apprentices, their employers and training providers. This campaign will be continuing in 2023. Check out the new information leaflet we have created here.
We have also delivered a number of apprenticeship specific professional registration workshops and have created bespoke resources to support apprentice applicants.
Throughout 2022 we have partnered with WorldSkills UK, along with Royal Society of Chemistry and Middlesex University, on their Laboratory Technician Competition. Rory Deehan King of North West Regional College was awarded the Gold in the National Competition at Barking and Dagenham College this November.
This year we have continued to support the excellent work of the Technician Commitment and are currently involved in discussions regarding the future of the programme, which there will be more detail around in 2023.
Employer Champions
We were delighted to welcome four new Employer Champions to the programme this year. These are University of Southampton, University College London, Queen Mary University of London, and Nottingham Trent University. These organisations have all committed to promoting and supporting their scientific staff to achieve professional registration.
Registrant Champion Programme
We launched a new volunteer programme designed to support registrants to come together across discipline, to network, and share best practice in promoting professional development through professional registration. Further information can be found here
Collaborations
We partnered with Scientific Laboratory Suppliers at the biennial SLS Show and conference, collaborating with our community to deliver a programme of professional development opportunities.
At Lab Innovations this year, the largest lab trade show in the UK, we shared the podium with the United Kingdom Accreditation Service (UKAS) to consider the ways in which competence of the laboratories and the people in them delivers best practice in scientific endeavour.
Celebration of Science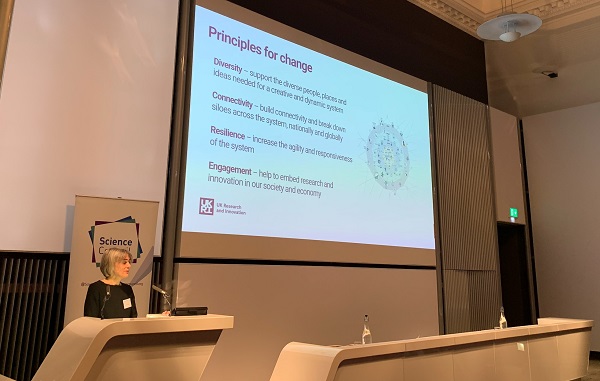 Our final event of 2022 was the Celebration of Science evening which combined the Roberts Lecture with the CPD Awards ceremony. The Sir Gareth Roberts Lecture is held biennially in honour of our founding president. This year's speaker was Professor Dame Ottoline Leyser CEO of United Kingdom Research and Innovation, (UKRI), who addressed the topic of Powering the Future: A Research and Innovation System for the 21st Century.
Since the CPD Awards announcements had been online for the last two years, we were able to invite winners and commended individuals from 2020 and 2021 to be recognised at the ceremony. Find out about the 2022 Awards here.
Team achievements

In March, the Science Council team was awarded the People Culture and Wellbeing Quality Mark by the Association for Accredited Learning. The quality mark offered an opportunity and structure for the team to reflect on working practice, and to identify how individuals felt supported, connected, and engaged. The scheme also offers a framework for continuous improvement.
Thank you!
In looking back over these highlights it is important to note the hard work of our volunteers for making 2022 a successful year. Therefore, we would like to say a huge thank you to our trustees, committee members, license reviewers, CPD Award judges, assessors, applicant support mentors and registrant champions!
Best wishes in 2023 from all here at the Science Council!