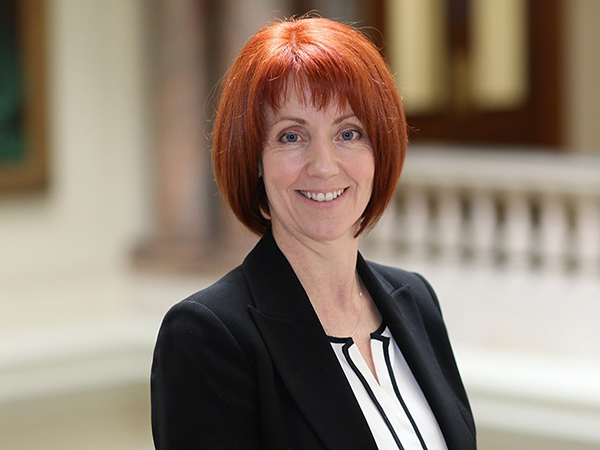 Science Council President, Professor Carole Mundell awarded an Honorary Fellowship by the British Science Association (BSA)
Professor Carole Mundell received the Honorary Fellowship alongside, Professor Saiful Islam (University of Oxford) and Gillian Burke (BBC presenter).
The British Science Association (BSA) has revealed its cohort of Honorary Fellows for 2022. This year, the honours have been awarded across three themes that embody 'The challenges of our time' collaboration, energy and the environment.
Accepting the accolades this year are:
Professor Carole Mundell for collaboration. Professor Mundell was the first woman to hold the post of Chief Scientific Adviser at the Foreign & Commonwealth Office;
Professor Saiful Islam for energy. Saiful is Professor of Materials Modelling at the University of Oxford, working on new materials for lithium and sodium batteries, solid oxide fuel cells and perovskite solar cells; and
Gillian Burke for contribution to the environment. Gillian is a biologist and TV presenter whose work is being recognised for broadening people's understanding of, and enjoyment for, the natural world.
In October, the BSA and UNBOXED conducted a survey asking 1,000 14-to-19-year-olds their priorities for science, technology and innovation – coming out on top were collaboration, energy and the environment. In the BSA's aim to make science more relevant to society, they sought to recognise people excelling in these categories.
Under the umbrella of collaboration, the BSA looked to acknowledge work in international collaboration, science diplomacy, and/or celebrating difference and championing diverse views. For energy, the BSA wanted to highlight progress and innovation in diversification, renewables, clean growth, energy efficiency and the energy crisis. For environment, the BSA looked for examples in biodiversity, food production and food waste, greening urban environments or ocean conservation.
Since 2001, partners, colleagues and supporters of the BSA have been invited to nominate individuals to be considered as Honorary Fellows. These are people who could be seen as ambassadors for the BSA's vision and mission in a variety of ways, including: bringing science to the public in a clear and engaging way; challenging the stereotypes of what a scientist looks like; and furthering the inclusion and diversity of science in society.
Previous Honorary Fellows have included Sir David Attenborough, Dr Anne-Marie Imafidon, Dr Helen Sharman, Professor Alice Roberts, Professor Devi Sridhar and Wayne McGregor.
Hannah Russell, Chief Executive of the BSA, said:
"I'd like to congratulate the 2022 Honorary Fellows. We recognise the individual contributions each of the Fellows has made in ensuring their efforts make science more accessible and inclusive.
"Looking to the next generation, we found that 14- to 19-year-olds want the world of science to be focused on two things: developing strong collaborations, which could perhaps be attributed to the successes in creating the COVID-19 vaccine, and tackling the climate emergency.
"We are therefore proud to platform Professor Mundell, Professor Islam and Gillian Burke, three people who exemplify great work in these areas. We look forward to involving them in our programmes, and learning from one another."
Professor Carole Mundell says:
"I am honoured and delighted to accept this Honorary Fellowship and I will wear the post nominal with pride. Young people recognise the vital importance of international scientific collaboration to tackle global challenges and produce a more stable world. I welcome the opportunity to work with the Association, for which I have long-standing high regard."
Learn more about Professor Mundell here.